3 tips for successful video marketing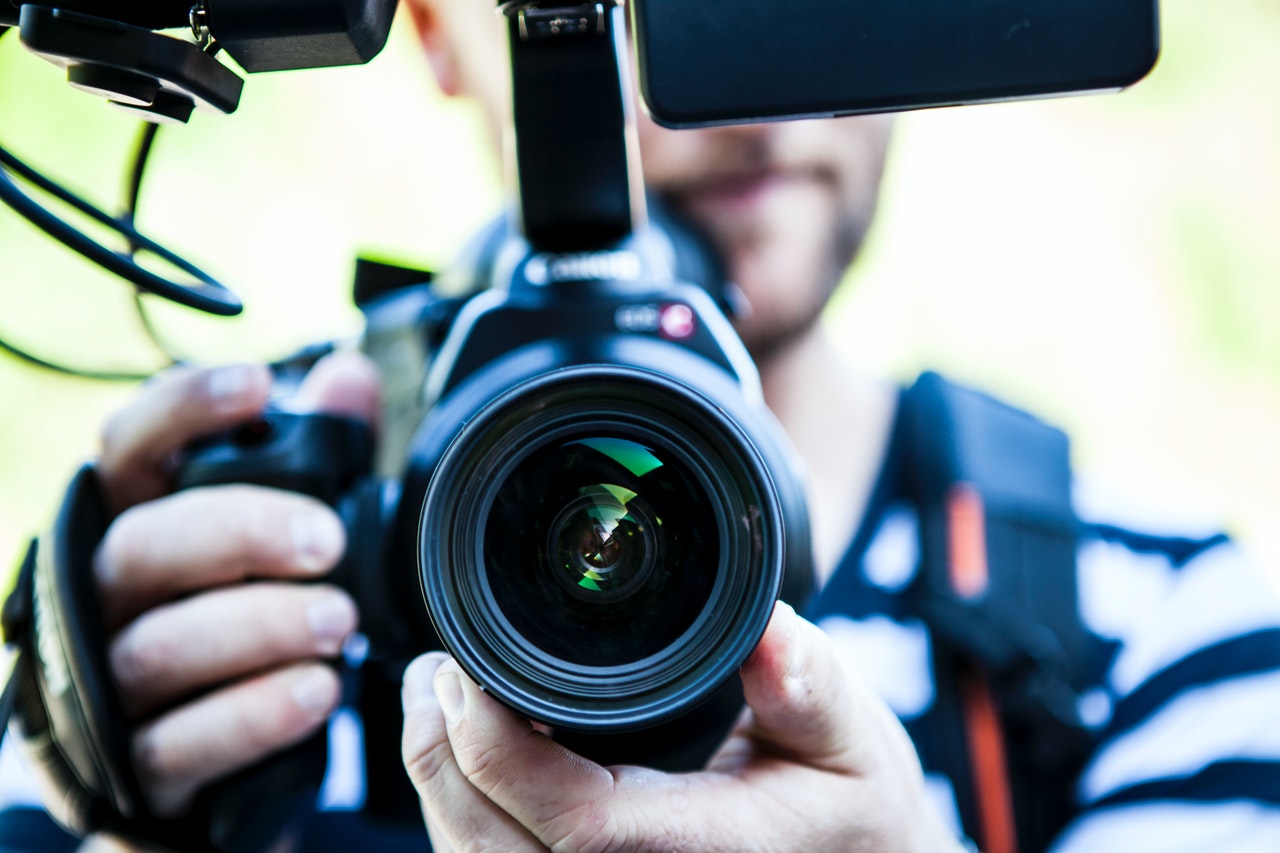 When you need a new piece of creative, whether it be a website, video, or just a simple leaflet – how often do you step back and think, why?
Why do I need this?
What's the point of it?
It's surprisingly common for brands to know they need a piece of creative, but not know what the purpose of it is. And subsequently, try to cram everything someone could ever need to know into one space.
Because of this, the creative can get diluted and confusing, leading to it not having the desired results.
Purpose is an important thing to understand, it leads to how the creative should look, how it should feel and how it should function.
If we can design creative around a solid purpose, if we can give it that focus, it has a better chance of achieving it. A better chance of success.
Video marketing is something every brand wants to dive into. And there is good reason why.
82% of marketers say that video gives them a good return on investment whilst a staggering 84% of consumers say watching a brand's video has convinced them to buy a product or service.
But knowing where to start and how to ensure a wise investment is made, can sometimes feel like a minefield.
But fear not – we are here to help!
Typically, videos have one of 3 key purposes: 
1. Awareness
This could be anything from raising overall brand awareness, to awareness around a specific product or surface.
Don't mistake this for the commonly requested "explainer video" – that belongs in purpose number 3. What we mean here is often high-entertainment videos or brand pieces that communicate your values and build intrigue.
Awareness videos are often a "gateway" piece. The start of a viewer's relationship with your brand.
The strategy behind an awareness video is to capture the viewer's eye. For this reason, it is vital to get their attention within the first few seconds and keep them hooked by playing on an emotion – be that something entertaining or inspirational.
Let's look at some examples:
The Dollar Shave Club
The Dollar Shave Club probably is one of the greatest examples of an awareness video. It captures attention quickly with the straight-talking of CEO Michael Dublin right down the camera lens. It keeps you hooked throughout with perfectly timed slapstick humour.
The greatest achievement of this awareness video is that when it was released, Dollar Shave Club was a relatively unknown company with a limited budget so they knew the video had to be pitched just right, and the video kickstarted their success leading to them being acquired by Unilever for $1billion in 2016.
BuzzFeed for Purina: Puppyhood
This video made by BuzzFeed for Purina is a tale of a man who homes a new puppy.
It's an entertaining piece about all the woes one has with new puppies. The sleepless nights, the ruined furniture.
This works perfectly as an awareness video because it keeps the target audience interested. They have, or are going, through the cliché pains of a puppy, but still recognise the rewards from it.
The brand and product itself is kept subtle, but still present throughout with little nods and the call to action at the end is perfectly designed for those who would be interested.
Always: Like a Girl
Always pitched towards having an inspirational message in their video 'Like a Girl' and it landed perfectly. The video aims to tackle stereotypes based on Research that Always conducted that found that women's self-esteem plummeted after puberty.
The video aims to empower the viewer with an inspiring piece that resonates with them. To cause them to challenge a dangerous stereotype.
The campaign itself has gone on to win an Emmy Award, a Cannes Ad Festival Award and a Grand Clio Award.
2. Engagement
Sometimes misconstrued as awareness pieces, there is one key difference with engagement videos, the reaction!
(That's not to say that awareness videos can't engage people though! The key difference is the purpose.)
These videos are designed to get a reaction, some kind of deliberate action from the user, something that further engages them with your brand.
This could be a like, comment or share, or even a purchase or a sign up of some kind.
Typically, engagement videos would be targeted at someone who has already engaged with your brand in some way already. They are already aware that your brand exists.
What an engagement piece does is encourage you to have an interaction with a brand you are familiar with.
Ben & Jerry's: Mother's Day
This is a super simple short video produced for their Instagram page. The video aims to get viewers to engage in a purchase of their ice-cream for Mother's Day. It as simple as that.
View this post on Instagram
Starbucks: Here's to the holidays
For this video, Starbucks utilised User-Generated Content to create a short social video made up of images that people have drawn on their cups to celebrate the holidays.
A very simple way to create content that causes engagement both in terms of views, comments and likes, but also through people wanting to get involved in creating their own designs.
Hydraulic Press Channel
The Hydraulic Press Channel, if you've not seen it, is a whole YouTube channel dedicated to crushing things with a Hydraulic Press. The engagement comes from the videos being created to be shareable. Viewers are encouraged to submit their requests leading to the longevity of the concept and a loyal audience.
Brands can also use these platforms to help them promote their own products.
For instance, in 2017 the Hydraulic Press Channel partnered with 20th Century Fox to produce a video to promote the new Wolverine film, Logan. The video featured some Adamantium claws being crushed by a Hydraulic Press. It has since gone on to be the most popular video on the channel with over 23million views and over 22,000 comments.
3. Education
This is where things get a little more literal. It's your opportunity to communicate some of that detail you've been trying to stuff into other marketing pieces.
Breaking it down is vital though, and a decision still has to be made about why this video will exist and how it will be used.
You need to establish first and foremost, whether this piece needs to be benefit-driven, or feature-driven, it's length and the language and visual cues that need to support those messages.
Then there is the method of communication: Is this a simple how-to video? Is it live-action or animated? Is it a case study or testimonial that will demonstrate the benefits of what your brand offers? We'd recommend discussing all of these with your video production company – after-all, they are expert storytellers!
Let's have a look at some brilliant examples of education-based videos:
Unbox Therapy
Education videos don't necessarily have to be created in-house. The purpose for them is to educate consumers about the product and services they want or currently use.
Unbox Therapy is one of many product review channels on YouTube. Companies submit their products to be reviewed by the channel and viewers get to see what is in the box as well as details about the product.
Many, like Unbox Therapy, will dive into finer details of a product, often submitting them to strenuous, real-life tests. For example, in this video, they look at the bend quality of an iPhone 6.
Adobe: Tutorial Videos
Educational videos can also be aimed at your existing consumers.
Why? Because they can help show your consumers how to get the most out of their product. Equally, they can be used to reduce the amount of support tickets and requests a company receives.
Here at Epix, we use the Adobe Creative Cloud Suite in a lot of our design and video production work. Adobe themselves have created a whole catalogue of videos to help users of Adobe work their way around their products.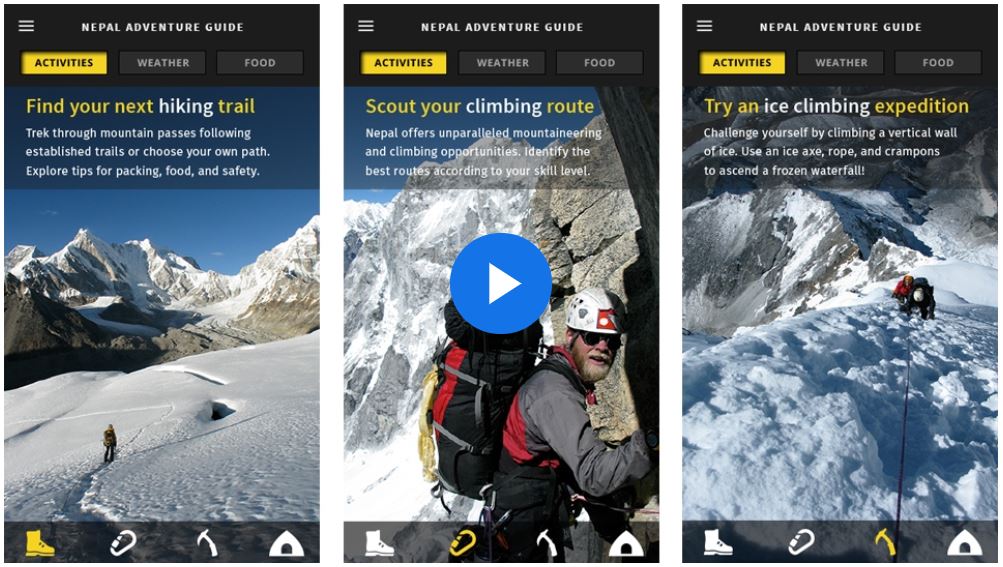 Zendesk: This is Zendesk
Recruitment can also play a part in educational videos. If you're looking to recruit, then applicants are hopefully interested to learn a lot about your company culture, where they might be working and what the role entails.
Zendesk created the lovely recruitment video to help educate potential applicants about the company, it's culture and who makes up the teams.
———
How you fulfil these purposes will depend on your brand and its unique position, but for us, the biggest takeaway here is that every project should have ONE aim. One key purpose.
Don't try to make your video project all-encompassing, otherwise your creative just ends up a bit muddled.
Stick to this one simple plan, and you'll see that your creative starts to make a lot more sense and gets better results.
If your struggle to ensure your video project has a purpose, reach out to our video team. We love to discuss ideas and tackle the challenges of each unique brand!
Ready to get started?
Our team of creatives work together in a wide range of disciplines, meaning we're able to craft beautifully bespoke creative that will produce results you'll love!