8 things every ecommerce website needs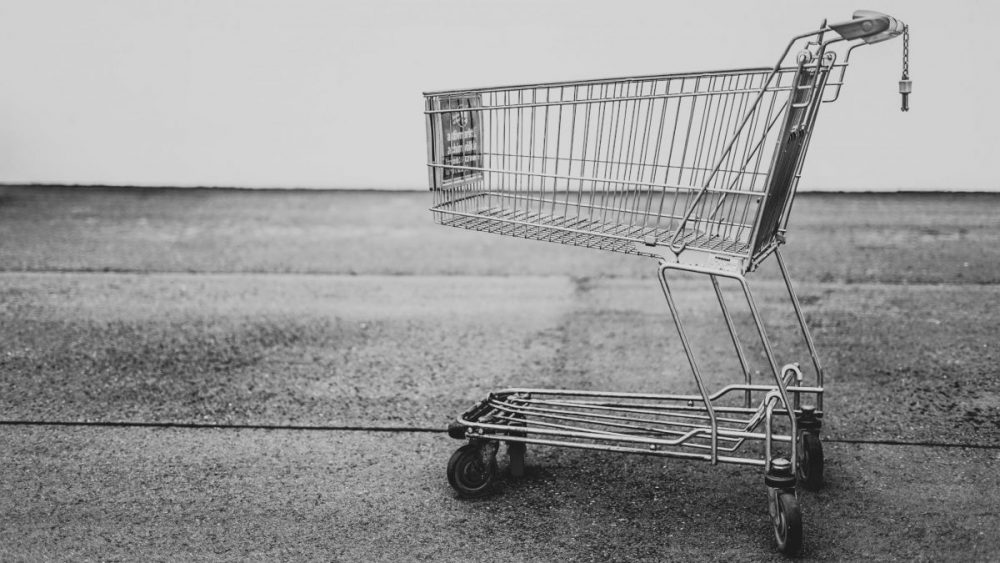 In this article, we explore 8 of the top must-haves for any ecommerce website.
These tips can help improve the user experience and build trust – ultimately leading to more conversions!
A website's credibility is impacted by not only its visual appearance but how well it works too. If you expect someone to make a cash transaction on your website, trust has to exist.
Read on to find out how you can start scrutinising your ecommerce website and provide a better experience for your customers:
1. Prioritise user-friendliness
The fortunate thing about ecommerce websites is that it's super easy to measure ROI. And when there is money to be made, there is research to be done.
Everything, from the best colour for buttons to whether you should write 'basket' or 'cart', has been studied.
As a result, standards have formed around how an ecommerce website should look, feel and function. Meaning there is little excuse for your ecommerce site to not be user friendly!
Successful ecommerce websites tend to follow the K.I.S.S. principle of keeping things simple.
This results in websites that are easy and intuitive for the user to navigate, allowing them to quickly find the information they want and ultimately, purchase.
So, what are some ways you can make your ecommerce website user-friendly?
Simple design – do not complicate the visuals with elements that don't serve any purpose (such as unnecessary graphics). Keep the design focused on the products.
Logical layout & structure – do not be tempted to pull away from using the product category standard. Logically structure your website so things are easy to find.
Use design standards – do not break standards. People expect to find baskets in the top right-hand corner. They expect to see product information on product pages. Breaking away from what people know only leads to confusion.
When in doubt, look to what the more successful ecommerce websites do. You'll notice that while they all visually look different, the functionality and positioning of elements is very similar.
2. Make it mobile-friendly
Transactions carried out on mobiles are now overtaking desktop devices. Nearly 60% of all ecommerce purchases made in the UK in 2019 were completed on mobile.
This figure is expected to continue to grow, with predictions of over 70% by 2023.
If your online store is not optimised to be mobile-friendly, or it's done poorly, then you are missing out.
Most websites these days are built to have a responsive layout.
This is where the content on the page adapts its appearance depending on the size of the screen it is being viewed on. Clever, right?
There is a problem though. Whilst most websites do have a responsive layout, they haven't been designed to take into consideration a responsive design.
…I know what you're thinking: "what on earth are you on about?".
It's like this.
When websites are designed, it is usual for the design process to start life as a desktop layout. This means that you get to see everything and understand how the website will work for a desktop viewer.
The problem comes when you then scale it down to mobile.
You may find that all the information that fits nicely on a desktop, suddenly looks cluttered or doesn't fit well on a mobile screen.
This is where 'Mobile First' design comes into play. Here, you flip the process on its head.
Simply put, you design for the mobile experience first. And then you expand out to desktop.
And this is key for ecommerce websites. If more purchases are being made on mobile devices, then logically, it makes sense to explore this as the priority.
Understanding how a website should look on a mobile-first also helps you to appreciate how users interact with a mobile website.
For example, you will notice:
Hover effects don't work – touch screens don't have a need for a 'mouse hover' state. Without hover effects, you need to consider how users will know they've tapped on a button. Explore using Ripple effects on buttons to indicate they've been actioned.
Where to put menu buttons? – Menu buttons typically go at the top. Right? Well, as phone screen sizes seem to get ever larger, having menu buttons at the top makes it harder to reach. Introducing bottom navigation for mobile is easier for users to touch.
How much content to use – Whilst scroll rates are typically higher on mobile, the attention rate of below-the-fold content remains the same. This is due to scrolling becoming habitual rather than a need to source more information. Adding too much content reduces the chance of users seeing key pieces of information. Consider what is essential to tell a user and what could be removed.
Paying attention to the mobile experience has proven to have increased sales and conversions. Walmart, for example, saw a 98% increase in mobile sales after optimising their site.
3. Take great product photography
It should go without saying that an ecommerce website must feature the products that are being sold.
Strong photography plays a key part in this.
There are two ways photography can be utilised on an ecommerce website; lifestyle shots and product images.
If you're looking to pitch yourself as a reputable ecommerce site, it is vital that you get the photography right.
It is easy in this day and age to snap a photo of your product and consider that job done.
Now, whilst the camera in your modern smartphone probably is pretty good quality, it's unlikely you'll get elements like lighting, mood, tone and set dressing correctly.
To ensure you get the best quality, it's important to try and source a professional product photographer who can get these things right.
But what type of photos should you include on your website?
Product images – These are photos that focus on the product itself. Typically, they have a neutral background (such as white) so there is nothing detracting from the product.
Multiple angles – Show your product from different angles. This helps showcase difference sides of the product giving users a sense of the entire product and showing different features and detail.
In-use image – Showing people using the product or an image showing the product in situ. These help people see how the product should be used and give context.
Video showcase – If possible, be creative and include video content for products showing how it's used and what it looks like. Video is proven to have an even greater impact on conversions when used on ecommerce websites.
Photography is one of the biggest sellers for an ecommerce website. The difference between poor and good quality images creates a stark contrast.
4. Gather reviews
User-generated reviews are vital in the buying cycle. Users want to know what other people's experience of a product is.
Studies have shown that 57% of people will only buy something if it has 4 stars or more.
Knowing that other people have had a good experience with your product provides social proof.
Worried about negative reviews?
Don't be! The same report showed that 97% of people will also judge a business on how it reacts to negative reviews.
Third-party review platforms also come with an added credibility boost. Proving your reviews are genuine.
Platforms like TrustPilot, Google Reviews or Facebook Reviews.
These all add an element of transparency to your reviews that aren't necessarily applicable to the internal review process.
5. Write FAQs
FAQs can have multiple benefits for a website. We've discussed previously how introducing them can impact positively on your SEO and customer service.
And it's that customer service element which matters when it comes to ecommerce websites.
Having FAQ sections can help reduce the number of questions your customer service team get swamped with.
Equally, if someone has a question but doesn't ask your customer service team, they might head elsewhere. So, by including FAQs on your site you can answer their question immediately and prevent them spending their cash somewhere else.
Adding FAQs can also reduce the bounce rate on your pages, as users take the time to peel through the information in detail.
Ideally, you'll want to include FAQs on every product page. These can include a range of topics such as:
Delivery, returns information
Installation and usage guides
As well as asking your customer care team what questions they get asked the most, a good tip is to utilise information in the product description. Assume that people haven't read this and consider what questions they might ask about any given product.
6. Security features
Ensure your website is secure.
This protects both yourself and your users.
You can help achieve this by ensuring that your website has an SSL certificate.
An SSL certificate gives your website that little green padlock, it ensures that the data being transmitted on your website is encrypted. This means that any computer or device that intercepts the transmission would not be able to 'see' details like personal information.
If you're looking at an ecommerce website, you'll want to apply for an SSL that has a warranty attached.
Warranties help insure you in case the worse happens and the SSL encryption gets broken.
Not only does this protect your users and your website, but it also makes you look more trustworthy – modern browsers, such as Chrome, will also highlight a secure website by showing a padlock in the address bar.
It also impacts SEO; Google now gives extra kudos to any website with an SSL.
What's the easiest way to know if you've got an SSL?
Websites with an SSL have https:// at the beginning of their address instead of http://.
There are other elements that provide extra security, these will vary depending on what ecommerce platform you are using. We strongly recommend discussing added security methods with your host and web developer.
7. Make paying easy
The average checkout & cart abandonment rate is a staggering 70%.
Now, not all of this can be attributed to the payment gateway. But studies have shown that at least 26% of abandonments are due to complicated or long checkout processes.
In fact, the average checkout process has between 4-6 steps.
Reducing the amount of clicks a user must complete should be key for any ecommerce website.
For evidence why, Amazon (in)famously patented the one-click checkout in 1999 (which expired in 2017) and now they're one of the largest businesses in the world.
What steps can you take to reduce the number of clicks?
Introduce guest checkout system –

this prevents people from being forced to sign up to your website before being able to purchase.
Autofill details – sign up to a postcode lookup service and allow your customers to enter just their postcode, with the other details being auto-filled.
Simplified payment entry – many people now use third-party payment providers such as Apple Pay, Google Pay or PayPal. Introduce these to your site to reduce the need for someone to enter card details.
Eliminating as many clicks as possible should be key on any website, but particularly an ecommerce one. Examine how many your site has and find ways to get users through necessary processes faster.
8. Provide detailed Shipping Information
Whilst complicated payment processes incur a 26% cart abandonment rate, extra costs, such as shipping, account for 55%.
That's right. 55% of cart abandonments are due to additional shipping costs.
Being transparent about your shipping costs as early as possible helps users know how much they can expect to pay.
Where possible, you need to be upfront and honest about them as early in the journey as you can.
Include cost details on the product page, as well as whether the user will receive tracking information. Providing tracking information is a great way to build trust and reduce barriers.
You can also use the shipping cost as an incentive to increase sales. For example, many ecommerce stores will advertise the ability to get free delivery on orders over a certain price.
You can further build credibility too.
Make sure your ecommerce website highlights the shipping information and returns policy in the footer, where users can and expect to find it.
—–
Ecommerce is a sector that continues to grow year-on-year. It's predicted nearly 93% of internet users in the UK engage in online shopping. Understanding how users engage and use ecommerce websites is vital for creating and maintaining a successful online venture for businesses.
Looking for your business to explore ecommerce? Then the team at Epix Media can help. Our user-experience approach to websites means that our design and development decisions are based on founded research.
Ready to get started?
Our team of creatives work together in a wide range of disciplines, meaning we're able to craft beautifully bespoke creative that will produce results you'll love!