Year in Review: The best of 2020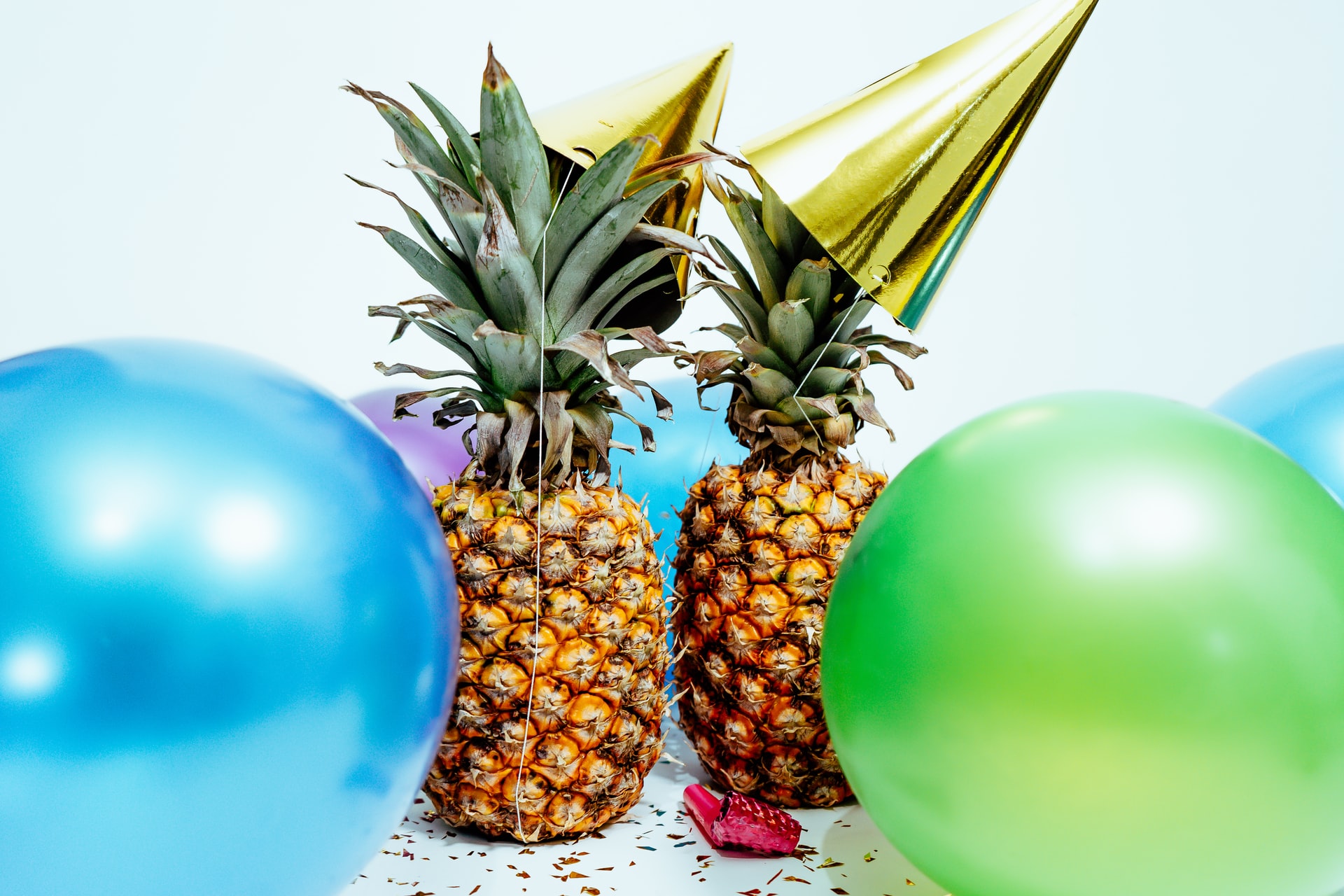 Poor 2020 is getting a bad rep. It's being earmarked as a year not to be remembered.
So, we wanted to draw out some of the positives, the success stories and shine a light on those that have muscled through, or even triumphed.
We asked the team to look back on their favourite moments and projects of 2020!
Marty
Graphic Designer
2020 has been quite a big challenge for me, filled with new experiences, lessons and growth, not just design-wise but personally too! I joined Epix in August during the midst of a global pandemic which for me is a huge achievement.
I took the leap from junior and have found myself being a part of a fantastic agency that not only aid my learning but also present me with challenges that continue to push and grow me as a designer… who knew there was so much to learn!?
In the short time I have been at Epix this year, there have been a couple of stand-out projects.
The LIVES Lincolnshire Kitchen Cookbook was one of the most rewarding. I could probably recite every recipe that went into that cookbook as I was staring at the layouts for weeks!! Developing the style, seeing each page come together, the team meetings and seeing the mood boards turn into actual photographs and designs were fantastic.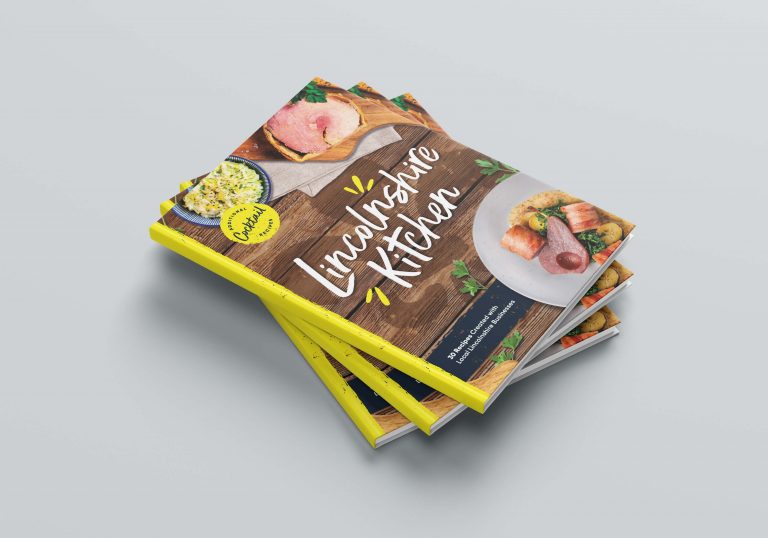 There are many rewarding elements of my job but when you've spent endless hours creating something, seeing it being printed into an actual tangible thing that you can hold is a great feeling.
Ben
Web Developer
Like for many others, 2020 has been a rollercoaster of a year. However, in the world of Web Development, the cogs never stop turning. 2020 has been my second year as a developer and the year has pushed me way beyond where I thought I'd be.
At the start of this year we, as a company, started looking into Accessibility standards more thoroughly; understanding how they're graded and how to implement these changes into our sites so that everyone could access them.
My personal goal was to understand what I was doing and be able to justify these actions. To achieve this, I wanted to get one of my website builds to WCAG 2.0 AA, which deals with the biggest and most common barriers for disabled users. I achieved this result on every website that I have built this year.
Development is something I feel as though I stumbled into, but I quickly become engrossed in all aspects of it; pushing myself to learn as much as possible. Epix offered me an opportunity to become a Junior Developer and from March 2019 until now I have been continuously pushing myself to not only produce strong results for the company and our clients, but also for myself.
I for one suffered with "Imposter Syndrome" for quite some time, which I think came from self-doubt about my own abilities. This year I set myself the goal of becoming more confident as a developer. I've seen myself go from strength to strength with each project. After a project goes live, I have been able to critically reflect on the process and make mental notes of how, why and where I can improve.
A few project highlights for me have been activearena.co.uk, ringroselaw.co.uk and vippies.co.uk.
Matt
Senior Filmmaker
My favourite project from this year would have to be the LIVES Title Sequence project. Even though it was a short form project, it was refreshing to be creating something which was made up of more narrative-driven shots. The team at LIVES were great to work with too as they were all willing to go the extra mile – even playing the part of an injured patient laying on the street, without needing any persuading.
A big part of this year has been adapting to working with user-generated content and Zoom recorded video. While creating content this way has limitations compared to traditional shooting, I feel it has pushed me to think outside of the box and come up with new ways of presenting this type of video in a more visual and engaging manner.
Working from home has brought up the odd challenge, but this has been beneficial for learning what procedures need to be improved upon moving forward.
Sophie
Client Services Manager
Starting a new role in 2020 at Epix has been an exciting challenge to take on; from joining a new team, understanding new processes, getting to grips with the digital world and meeting clients in the "new normal".
There is nothing more fulfilling than the feeling of success in adapting the way you manage both yourself and your projects to improve the service you can give to clients.
I've also had the opportunity to support the development of our internal processes with new ideas and it's been so rewarding seeing those ideas integrate into the business.
For me, the biggest highlights have been meeting our clients and building the foundations of what I hope will be strong and supportive working relationships, and getting to know my colleagues – the amazingly talented and creative #TeamEpix.
Going into 2021, we have some fantastic projects on the horizon which I am thrilled to be a part of and cannot wait to get stuck into!
I will be continuing to adapt and grow my knowledge and my skills to ensure all our clients continue to have the best possible experience with Epix Media. And hopefully, it won't be long till I am able to sit across a table with the team or with our clients, discussing amazing ideas and not asking "can you see my screen?".
Will
Video & Brand Director
Switching off the studio lights in March for the last time as we entered lockdown was the most poignant moments in my time at Epix, not knowing when or in what form we would be back. But I needn't have worried – the team were fantastic, truly, quickly adapting and still creating great work.
I also saw the creative agency sector come together to help each other through their difficulties, and that sharing of ideas and insights has really pushed Epix's development further than we ever planned. These challenges have actually been a way to rethink many elements of the studio, to break things down, question how we do things and to optimise, and I'm excited to really build on this momentum into next year.
Video projects naturally had to adapt, but I couldn't be prouder of what we achieved.
Highlights include an entirely remote-produced School Games pre-recorded event for Active Lincolnshire, which helped over 500 schoolchildren compete in a range of sports; a Covid-training video for a retail brand, helping to keep their teams safe as they reopened stores; and we started working with international brand Interflora creating some beautiful animations, which were ideal when location filming was challenging.
The design and web teams also did some incredible work – a bold look for new sports venue Active Arena was rolled out in the Spring, and we created an ambitious new brand and website for a business that's over 230 years old. We could have played it safe and gone down the heritage route, but the team bravely (and remotely) pitched a concept that gives real distinction against competitor brands.
I must acknowledge that we've been incredibly lucky as a studio. We took on two new team members during the lockdown and that wouldn't have happened without hard work and good fortune. That luck also means that we've been able to ask ourselves some big questions about how Epix becomes more environmentally sustainable and globally conscious in the future, and we're starting on some interesting journeys in that regard.
As we get into 2021, I can't wait to experience a wave of positivity as the pandemic starts to subside – that renewed optimism will feed even better, more exciting and original creative ideas.
James
Creative Marketing Manager
Let's be honest, 2020 been a bit of a weird one. I would be lying if I said anything different, right?
But ignoring all the chaos going on outside, probably the weirdest thing to me is how seamless we've still been able to deliver great projects whilst all working at home. Still being about the share great ideas, do quality research and see the results of that for our clients.
For me, my personal moment of 2020 was working on the new Ringrose Law website.
I have spent the previous few years working with Ringrose Law on numerous different projects. Seeing some good results from different activities, helping them grow their brand awareness and search engine presence. But one thing that was missing was a platform to deliver it all in a better way.
Their new website became that platform. Using our understanding of their audience and User Experience design, we introduced easier navigation, on-page priorities were changed, and information was made more accessible through content lists.
Sy, with his cracking design abilities, was able to take my inane ramblings, complex site plans and abstract wireframe sketches to create layouts that made consuming the text-heavy (but very necessary) pages more intuitive. Ben developed an easy-to-use, flexible content structure that allows for every page to have a consistent style, but change depending on the type of content required.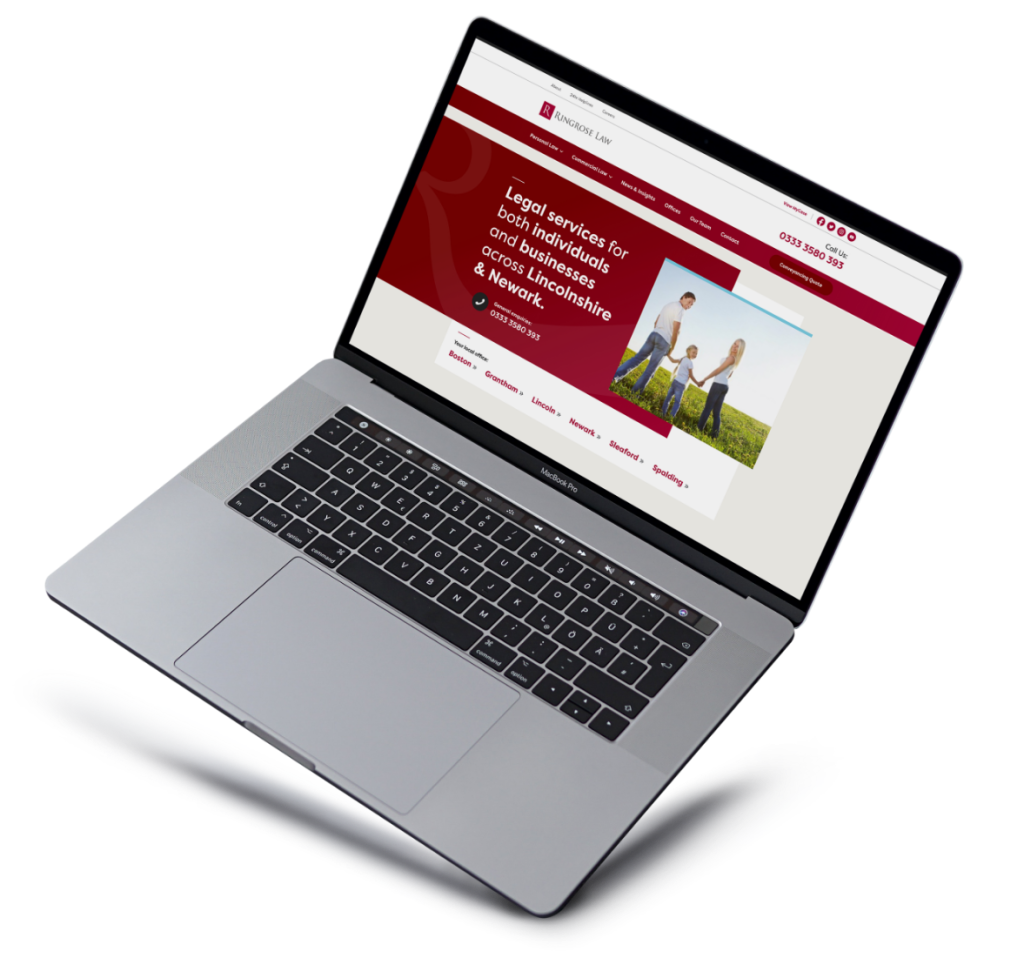 But frankly, a website isn't good because of how it looks. It's good because of how it performs.
"The proof is in the pudding" after all.
At the time of writing this, the site has been live for just over 2 months.
The results? Well, the number of users is up 22%, the average time on page is up by 21%, organic search acquisition is up by 20% and their conversion rate is averaging at an astonishingly high level for the sector.
Our heat mapping and session recordings show that users are interacting with the website just as planned. The new navigation is improving user experience by getting them to the page they want. And elements like content lists are being interacted with (particularly on mobile devices!).
Now, whilst we see plenty of projects that see results like this, this one stood out to me. I have a strong understanding of who the client's customer base is, and what they're looking for. Seeing the ideas that had been bouncing around my head for quite some time come to fruition and for them to work in reality, you can't help but get that sense of satisfaction.
Additionally, the project was big! Like, seriously big. I mean, the website itself encompasses 2000 pages!
And for that to all be achieved, as a team, all working virtually – in our own spare rooms, on dining room tables, and in cramped attic spaces – well, if that doesn't show that strong creativity and teamwork can withstand a global pandemic, I don't know what does!
Sy
Senior Graphic Designer
This year has been an exciting time for Epix. The growing demand for the design team has led to us hiring another designer. I enjoy developing team members and seeing their skills/knowledge grow, learning how the design industry works, taking into account budgets and technical limitations.
As for projects, working with Jacksons Workwear has been great – a full rebrand, stationery, web design and van graphics. We did 3 concepts that would suit the 230-year-old business, but one concept, in particular, felt like a gamble – it used bold, striking colours that would make Jacksons leap visually above their rivals. A brave move by the team but it paid off, the client loved it!
Active Arena was another project highlight for me. Seeing this project come to life has been very exciting, from full branding and signage to tone of voice and photography. The client was over the moon with the results and understands the value of 'branding everything!'.
Walking into the venue for the first time, you are bombarded with a huge 20 ft tall Active Arena logo, along with the brand colour scheme throughout the building!
Julia
Office Assistant
A highlight for me has been how we've managed to keep the team spirit going and seeing that we haven't lost the magic, despite being in 7 different locations around the county (and beyond!).
A lot of that has been down to the commitment of all the team, but also the great leadership we have in Zoe and Will. They've kept us motivated and supported throughout the pandemic.
It's been wonderful to see the team and business adapt to the new environment this year too. When we all switched to home working back in March, we didn't know how long it was for and we threw some processes in place to get us by.
We've worked hard to streamline how we work remotely and I have to admit, I was giddy like a schoolgirl when our new phone system was put in, allowing me to transfer calls to other team members, just like we were in the office together. I'm easily pleased!
And thanks to Sophie for pushing another project over the line for us – our new CRM. It's really going to help us as a growing team to work more effectively and provide even better service and support to our customers.
As the Office Assistant at Epix, I deal with all customers in one form or another. I'm generally the person who answers the phone and picks up email queries sent to the team, and of course, I send out invoices which means I get to speak to pretty much every customer.
One thing that's been really nice this year is keeping in contact with our clients and chatting to them about how the year has challenged them and what they're doing to keep their heads above water. It's been heartbreaking to speak to some clients, the events sector especially, but also heartwarming to hear how positive they are about the future when the world returns to some kind of normality.
It's really apparent how much our clients have appreciated our support and expertise this year too – and who doesn't like to be appreciated?
It's been mentioned before but my favourite client project this year has to be the LIVES Cookbook. Not only did it really show off Marty's creative skills, it was lovely to see so many Lincolnshire Businesses come together to create the book.
I'm looking forward to working with all 8 of my colleagues in the same room at some point, hopefully soon!
Zoe
Web & Marketing Director
2020 has been a challenging year any way you look at it, and some of my personal favourite projects have been with those clients who have fought back, and triumphed because of it.
Active Arena were due to open their doors in April this year, and of course, stringent Covid rules for their sector meant it was some months later before they could welcome customers.
But, when the time was right Epix were there, ready to turn on the marketing taps! And boy was it worth it – we had already rapidly built their online exposure through social media, and complemented this with a mix of other marketing activities designed to shout about Active Arena from the rooftops!
Within a few weeks, they were 60% full, and this plan went on repeat every time they've had to close and reopen. Not only that, in a short space of time they have built a loyal customer base that has supported them no matter what. 2020 continued to bring challenges for Active Arena, but Dan is one of the hardest working and determined entrepreneurs I know and I can't wait to see the venue back up to its full potential.
The team continued to support businesses who really needed it this year, helping support charities who are missing vital funds, connecting community groups through video and creating great work for businesses who want to invest during what is a difficult time, to ensure they come out of the other side stronger.
I'm so proud of the hard work and dedication of our team, and am excited to see what 2021 has in store for us all!
Ready to get started?
Our team of creatives work together in a wide range of disciplines, meaning we're able to craft beautifully bespoke creative that will produce results you'll love!