Vine-iversary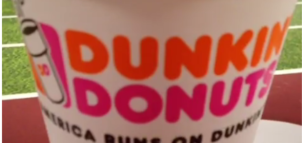 Last week marked the official one year anniversary of Vine – the popular video sharing app that's been taking the digital world by storm, six seconds at a time. Vine was founded by Dom Hofmann, Rus Yusupov, and Colin Kroll in June 2012, but first launched on January 24th 2013 after having been bought by Twitter. Since then, it has amassed over 40 million users all revelling in the new creative medium.
Vine allows users to shoot original footage straight from a Smartphone or tablet with almost no method of post-editing available, in order to produce a mere six seconds worth of whatever content they want. Six seconds sounds like no time at all, surely not enough time to produce anything substantial, right? Is that even enough time to explain what Vine is? Actually, six seconds appears to be the perfect amount of time for users to inject their own stamp of creativity into a forever looping video. From pranks to stunts, comedy sketches or simply a thought for the day,  Vine has enabled millions of people to create brief video products to share with the world, and all with the tips of their thumbs.
It isn't just us mere mortals obsessing over the endless possibilities of Vine, however; President Barack Obama even uses Vine, whilst Dunkin Donuts created the first ever television commercial made entirely with the Vine format in  September, and six second video shorts have also been accepted into various film festivals globally.
So one year on Vine is bigger than ever, and we're sure it won't stop growing any time soon.
Ready to get started?
Our team of creatives work together in a wide range of disciplines, meaning we're able to craft beautifully bespoke creative that will produce results you'll love!