Up all night to get hacky!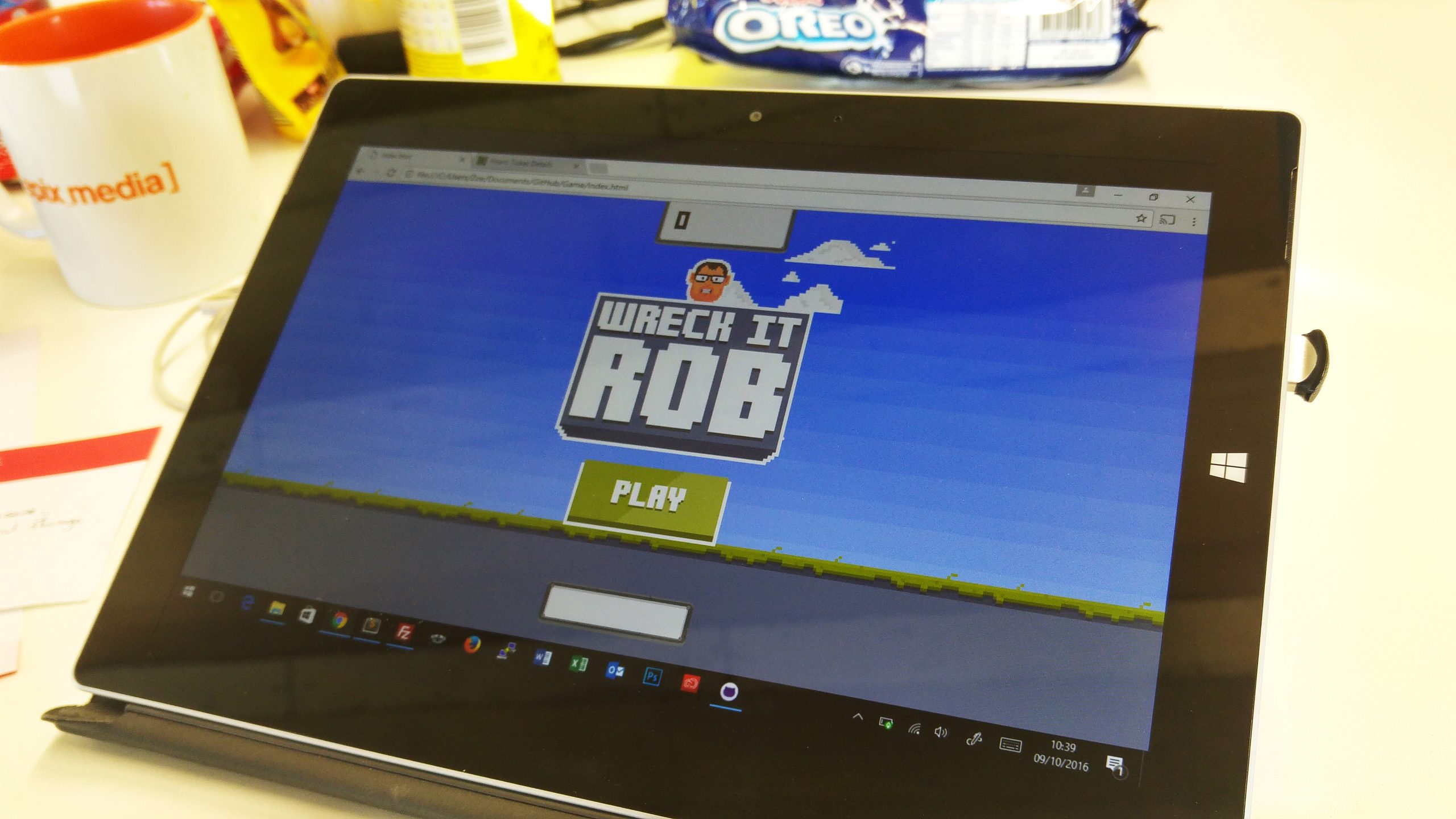 We made it to the end of the 24 hour Lincoln Hack! It's been a great weekend and the guys at Tech Lincoln that arranged the event did a fantastic job.
Today at midday everyone downed-tools and presented their hacks, it was a real mixed bag and some amazing technical wonders were created – it's safe to say we have a lot of tech talent in Lincoln! There were speech-to-text apps, virtual reality games, websites, social API integrations and people attempting to create multiple submissions in the short time given. The results were impressive and it's safe to say everyone learnt something new!
Our Challenge
As sponsors of the event we got to set a challenge for the hackers. We asked them to "Hack for the good of a community or group of people". We wanted to see them create something with a use or with a purpose – this could be of a serious nature or completely bizarre! The winner of our challenge was Team Grunt Watch who made a Lincoln Community Watch webstite that integrated with Twitter, it allows people to post/discuss/report local issues by posting on twitter, with image and GPS coordinates. Their website then agregates all of this content on to maps, that pulls through all the information posted.
Our Entry
Our team decided to tackle the '24k game' challenge – which required you to create a game made up of code that takes up less than 24kb of space. This is a real challenge, especially because many code libraries are much bigger than this, let alone the code you create to access them and any images and sounds you might want to use.
We created a simple touch screen game that involved the organisers face! The aim of 'Wreck It Rob' is very straight foward – Rob's face would bounce up and down and you need to poke him as many times as you can one minute, by tapping on the screen. If you tapped him at the top or bottom (when he is at his slowest) you get less points than if you manage to catch him at maximum speed in the middle of the screen. We added a few extra features like time bonuses and he also speeds up every 20 seconds.
The whole team learnt loads over the 24 hours. We had to learn how to process and compress our images and audio files right down to be as tiny as possible, which meant we also had to make some sacrafices in terms of the code, imagery and audio to get the entire thing down to 24k, and we had to use older code techniques that have been around so long they are built in to most web browsers, to avoid needing to use big libraries that would cause us to fail the challenge immediately!
Whilst we'd like the game to be more feature rich we're really happy with the outcome, we smashed the challenge and won our category, by our game being is tiny 21.3k and had a fab weekend!
Thanks Tech Lincs!
Ready to get started?
Our team of creatives work together in a wide range of disciplines, meaning we're able to craft beautifully bespoke creative that will produce results you'll love!