Trick or Treat: Happy Halloween!!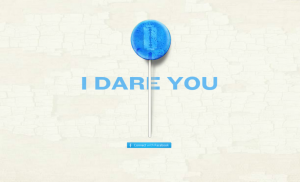 October is officially the scariest month of the year, so to celebrate we thought we would present to you some of our favourite spookiest finds from the web.
So don't be frightened, just settle down with a pumpkin or two and feast your eyes on the wonderfully chilling, ghoulishly thrilling, shockingly bone tingling treats we have in store for you this month!
Glowy Zoe
Last year Royce Hutain designed a unique costume for his daughter's first Halloween – an LED Stick Person. This year, Glowy Zoey is back with some fantastic modifications.
Mutant Giant Spider Dog
There's four words you don't see every day! This fantastic prank shows what happens when bystanders fall victim to a dog in a giant spider costume.
Take This Lollipop
This frightening website shows you what it's like to be stalked on Facebook, guiding you through a journey of your own pictures and posts from the other side of the screen.
Monsters in Make-Up
This brilliant article by Empire gives us behind-the-scenes access to find out what it takes to prepare and design some of history's most iconic movie monsters. Which one's your favourite?
Ready to get started?
Our team of creatives work together in a wide range of disciplines, meaning we're able to craft beautifully bespoke creative that will produce results you'll love!