The 129th Lincolnshire Show – A Photo Finish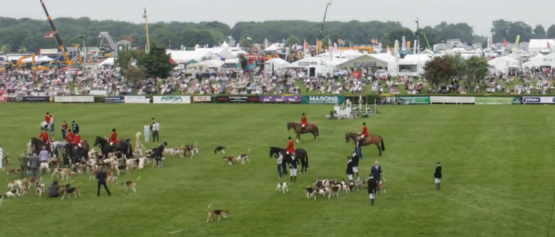 The Lincolnshire Show promised a photo finish – and they didn't disappoint!
Organisers have brought the traditional county show to the masses using Twitter over the past two years, but now you are invited to see how the Show is put together with a time lapse video or the 129th annual event.
The county's biggest celebratory event filled the Showground with activities, entertainment, music, shopping, displays and visitors for two days in June, but the set up and breakdown took a phenomenal 240 hours and an impressive 365 days to plan.
Two cameras placed at key vantage points on the Showground took photographs every 30 to 60 seconds, every hour. Overall, 25, 000 photographs have been edited down to two minutes of final video by local company Epix Media to give an insight into just what makes the Lincolnshire Show run.
See the sun rise over the picturesque Showground, the marquees appear in seconds, 60,000 people enjoying the days and the Clydesdale Bank Main Ring alive with events and then see it vanish in minutes.
Will King, from Epix Media explains more about his involvement.
"It's been an incredible project to work on. Our cameras were shooting for eight days and collected over 25,000 images, which then became over 16 hours of footage, edited into just two and a half minutes. There's lots going on in every frame and so I'm sure people will have fun watching it over and over spotting all the little details!"
To view the video visit http://www.youtube.com/watch?v=8U_5Tsy-5lw
Press release courtesy of Lincolnshire Showground www.lincolnshireshow.co.uk – @lincsshow 
Ready to get started?
Our team of creatives work together in a wide range of disciplines, meaning we're able to craft beautifully bespoke creative that will produce results you'll love!