Sorry, no chocolate chips here!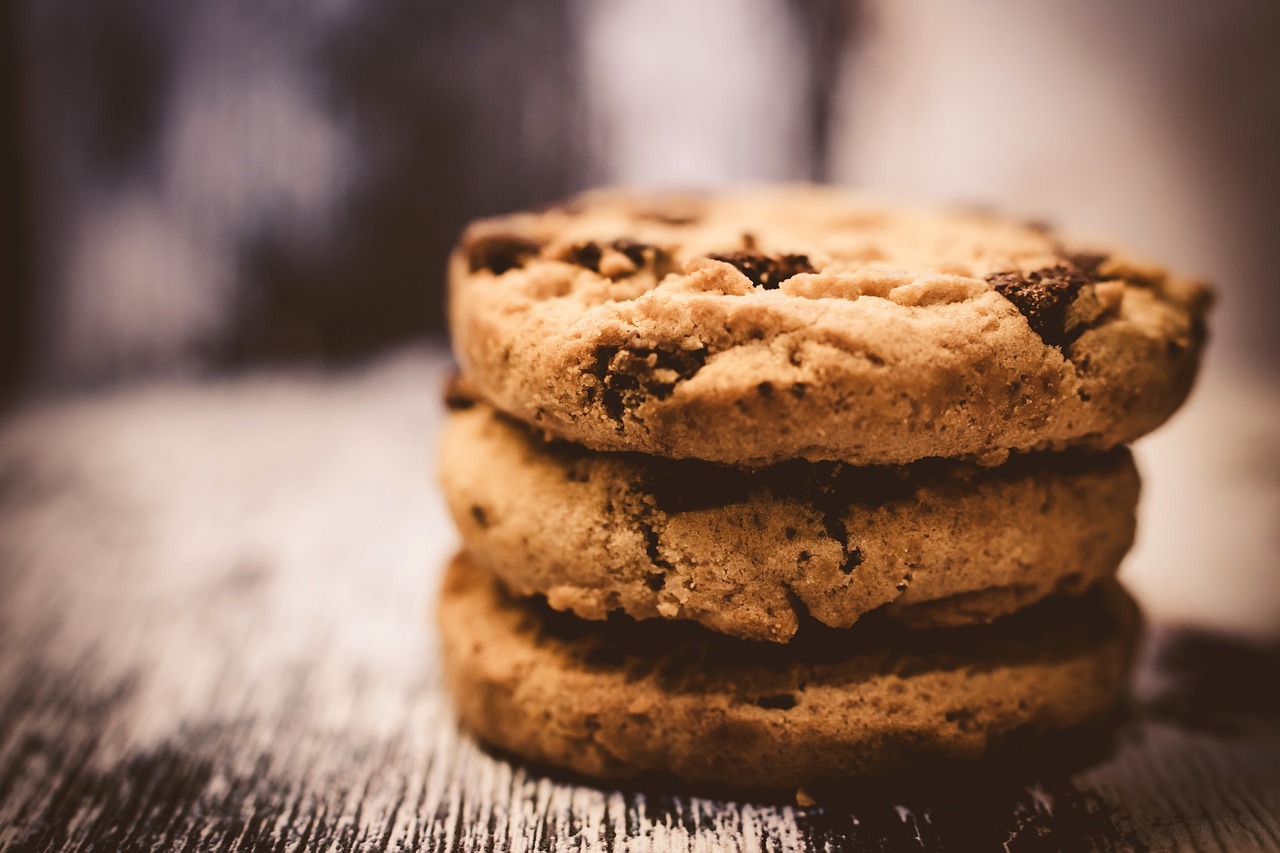 There's a new law that's being kicked into action in May related to the use of cookies on websites. Unfortunately even if you just have little ol' Google Analytics (a tool used for monitoring the traffic to your website) installed on your website it may affect you too!
So what are cookies anyway?
Cookies are like memory for your web browser and they store information as you browse the web. Cookies are used for all sorts of things including visitor tracking, keeping you logged in to websites and remembering items in your shopping basket. Basically "a cookie is a small file, typically of letters and numbers, downloaded on to a device when the user accesses certain websites. Cookies are then sent back to the originating website on each subsequent visit. Cookies are useful because they allow a website to recognise a user's device." (ICO 2011)
What's the new law for?
"The 2003 Regulations implemented a European Directive … which is concerned with the protection of privacy in the electronic communications sector. In 2009 this Directive was amended by Directive 2009/136/EC. This included a change to … the E-Privacy Directive requiring consent for storage or access to information stored on a subscriber or users terminal equipment – in other words a requirement to obtain consent for cookies and similar technologies.
Governments in Europe had until 25th May 2011 to implement these changes into their own law. The UK introduced the amendments on 25 May 2011". (ICO 2011)
Does it affect me?
The chances are if you just have a small static business or personal website that it won't affect you, however even if you have Google Analytics installed you really should be doing something to comply with the law.
There's been a lot of wondering about Google Analytics and the new law; the ICO (Information Commissioner's Office) have stated that they are unlikely to prosecute for the use of cookies like Google Analytics although this is not a guarantee.
"Although the Information Commissioner cannot completely exclude the possibility of formal action in any area, it is highly unlikely that priority for any formal action would be given to focusing on uses of cookies where there is a low level of intrusiveness and risk of harm to individuals" (ICO 2011)
The ICO recommend an "opt in" pop up or bar at the top of your website asking for consent as per their example (I've read that only 10% of people actually clicked on the ICO's notification to activate cookies) and there is no required method in the guidelines. We spotted a great alternative which instead informs users of the cookies your're using and tells people how to switch them off. For small websites using only cookies that are essential to the site's functionality or are for Google Analytics we're hoping this solution is adequate.
What can I do?
We've written a small plugin for WordPress websites which applies the same functionality you can see on our website, namely the pop up in the bottom right corner that appears when you first visit the site and the "Cookie settings" link at the bottom of the page.
We'll be implementing this free of charge for all our clients currently on WordPress that wish to have it, providing their website only uses essential and GA cookies. If you'd like to use our plugin on your own WordPress website please get in touch, we can also implement it on to non-WordPress sites too.
The current guidelines are quite general, we think this solution will be sufficient however we can't make any guarantee's.
More info: ICO website
Comic by The Chapel Dawn
(All quotes above obtained from ico.org.uk and are correct at the time of writing).
Ready to get started?
Our team of creatives work together in a wide range of disciplines, meaning we're able to craft beautifully bespoke creative that will produce results you'll love!