LinkedIn down. Facebook up. How people are using Social Media differently in the current climate.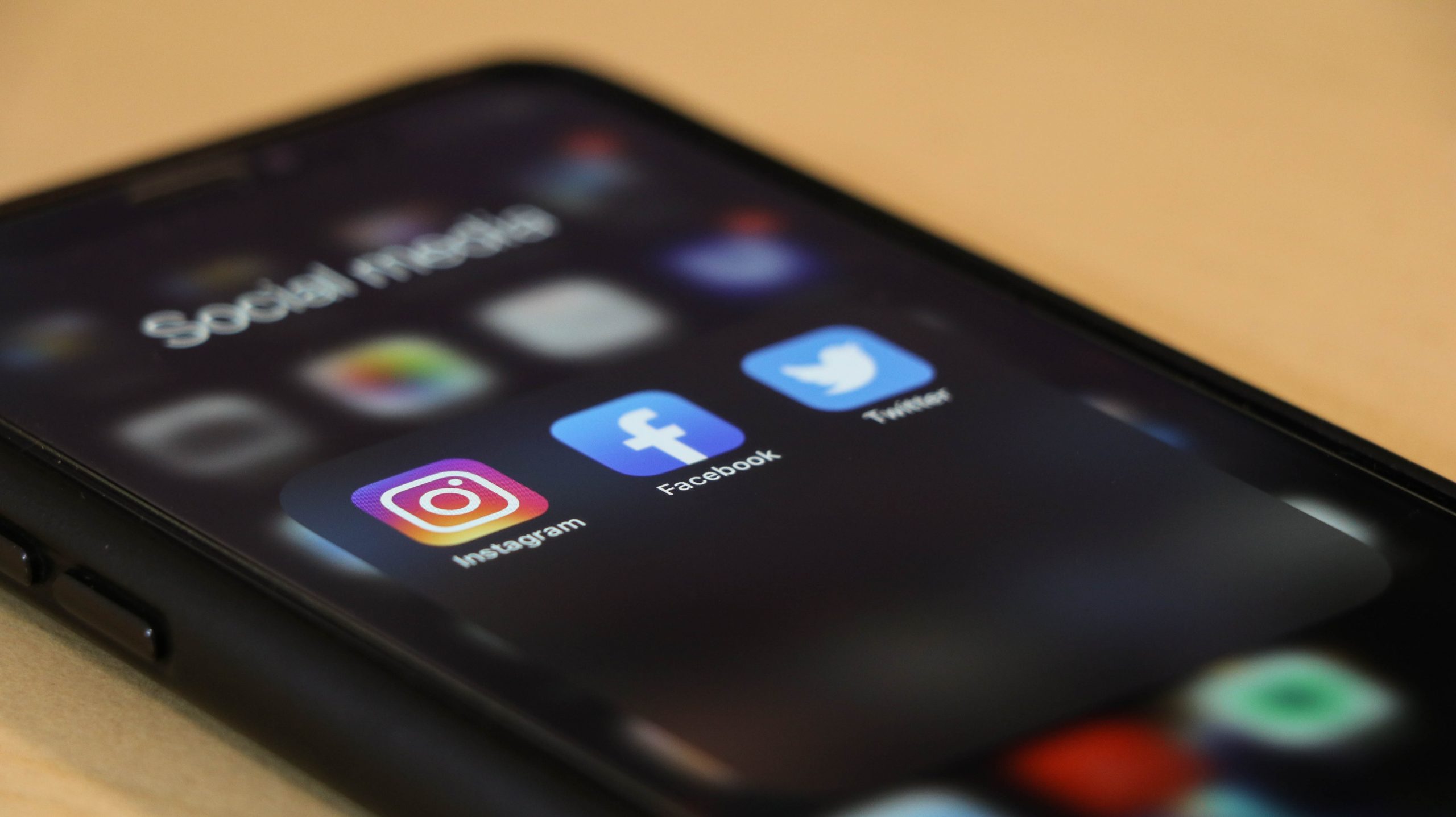 The current climate is changing a lot in the marketing world.
Whether this is set to be just a short-term blip or will have influence in the longer term is as yet unknown.
Regardless, I thought it would be interesting to explore how Social Media channels were being used differently during this period. Have there been any 'winners' or 'losers'? And what, if anything, the current situation tells us about our online activity?
A research project conducted by Econsultancy & Marketing Week has shown that only 14% of UK scheduled marketing campaigns for the quarter have continued as planned. That means nearly nine out of ten marketers are either delaying or reviewing their campaigns.
On the flip side, other research has shown that some social media campaigns are now generating an upswing of nearly 80% engagement on paid-for-ads. And this comes on the back of Facebook CEO Mark Zuckerberg indicating that traffic on their sites is "well beyond" general numbers.
But how are we using Social Media differently? What platforms are currently performing well, and which ones are not?
Unfortunately, Social Media channels tend not to release data on active users. Because of this, truly understanding what platforms are performing well is difficult. However, interest in the platforms can be gleaned from data provided by Google Trends. This gives us an insight into what people are searching and how these searches have changed.
An important element to note is that these trends do not show users accessing platforms via apps. Despite this, it can give insights into potential growth in new users, since a common pattern of behaviour is to search an app before downloading it.
To conduct this study, I used Google Trends showing UK data to identify how often each platform has been searched. As well as showing the previous 5 years performance, I will also concentrate on the trend difference between before the UK lockdown and the date of the latest data (18-20 Apr 2020).
Facebook
Let us begin with the world's most popular Social Media platform, Facebook.
Results: 19% upswing
Why the upswing?
Looking at Google Trends we can see that there has been a 19% upswing in searches for the platform which certainly indicates an increase in interest. As noted above, many people would already have Facebook as an App on their mobile devices so this is not indicative of active users but does show a general swing to people searching for the platform.
Facebook has always been the ideal platform to stay in touch with family, friends, and communities. As people are staying at home, it could be the ideal platform to interact with others. Echoing this is a Kantar report which surveyed people on their usage time on apps. They reported an increase of 37% in usage time for the platform since the lockdown.
Instagram
Instagram, also owned by Facebook, has an active audience that is younger than Facebook typically being 24 – 34 years old.
Results: 25% upswing
Why the upswing?
Instagram has seen steady growth over the past 5 years generally as more Millennials move towards using the platform. Looking at its overall performance, the 25% upswing comes after the slight dip in search queries at the beginning of March.
Regardless, the upswing for Instagram is a peculiar one. The premise of sharing photos and videos of a user's life is slightly at odds with the current climate, given that the majority of people are having similar locked-down experiences at the moment. Regardless, it is Instagram where Obviously, the US Influencer Marketing agency, have reported their near 80% increase in engagement in sponsored content. It could be that the audience is more in tune with digesting content on this platform rather than creating content currently.
A report by Influencer Intelligence shows that influencers are starting to create more social interactive content using Stories and Live-streams which can allow new ways for brands to connect with their audiences. As a result of self-isolation, people are increasingly seeking out new ways to maintain or build social connections, and influencers are potentially capitalising on this.
Twitter
The 'microblogging' site Twitter has been a continuously popular platform with a loyal following.
Results: 18% downswing
Why the downswing?
At the beginning of the lockdown, we see a dramatic increase of 24% above their average rate. This has since then dropped to show our 18% downswing. This downswing itself reflects the interest of the platform returning to average rates.
Looking at the 5-year graph we can see that search interest in the platform has been quite stable. The initial upswing would have been a result of Twitter being a resource for breaking news. With a 'once-in-a-lifetime' event happening, it makes sense for traffic to increase whilst it was breaking and return to normal once new routines were formed.
LinkedIn
A popular platform, owned by Microsoft, LinkedIn focusses on B2B communication.
Results: 28% downswing
Why the downswing?
LinkedIn has seen the biggest downswing of all platforms. This comes off the back of a relatively successful Q1 for LinkedIn that has seen year-on-year growth.
Being B2B focused it should be quite clear why there has been such a dramatic downswing in the number of searches. As staff are furloughed and businesses put on pause, many people are not signing into the platform due to its commercial focus.
TikTok
The new kid on the block, TikTok focusses on creating and sharing short videos on mobile devices.
Results: 156% upswing
Why the upswing?
The clear winner here. TikTok has seen a dramatic increase in users since the beginning of the lockdown. Obviously is also reporting an increase in engagement too; up by 27%. The app itself has been downloaded over 2 billion times with the highest growth levels happening in February & March 2020. In fact, March 2020 saw the user base grow by 5% from February 2020.
TikTok targets a relatively younger audience and is a great way for influencers to engage with their audience. Indeed, one area of growth on TikTok has been an increase of celebrities and sports personalities joining the platform to share content.
Snapchat
Snapchat is a peer-to-peer image-based social media channel. The largest demographic is 18 – 24 years old.
Results: 43% upswing
Why the upswing?
Similar to TikTok, Snapchat has a younger audience as their user base. Over the past few years, it has had a very modest audience growth. Despite this, the recent lockdown has seen an increase in search interest in the platform as seen in the graph. Snapchat themselves have reported massive increases in figures for Q1 in 2020. Active users are up 20% year on year and revenue has grown by 44%. Most telling is how communication between friends on the app was up 30% globally in March 2020 compared to January 2020.
With a younger audience as their main demographic, it could be argued that with education facilities being closed, they are keeping in touch using Snapchat due to its peer-to-peer nature. Snapchat has long been a thorn in the side of more popular channels like Facebook. Why? Because whilst younger audiences are still on Facebook, their activity levels swing more towards peer-to-peer platforms like Snapchat. Reasons why this is the case range from privacy reasons, to society impacts, right through to UX preferences and even the idea that "Facebook is for old people".
WhatsApp
Another peer-to-peer application, WhatsApp is a platform that allows people to communicate privately to individuals or groups.
Results: 117% upswing
Why the upswing?
Despite being around since 2009, interest in WhatsApp has seen a massive spike since the lockdown. As a peer-to-peer platform, its growth is down to its way of enabling people to easily and privately message or video chat with individuals or groups, with the only requirement being to have someone's mobile phone number.
Because of this, it has become one of the go-to communication apps since the lockdown. Indeed, a report by Kantar where they surveyed people's usage of Social Media, has stated an increase of usage time of 40%. In time, owners Facebook may find ways to monetise the platform and make it of more interest to marketers, but these methods will need to be carefully considered so as to not alienate a userbase used to a free, and indeed ad-free, product
Conclusion:
The growth in communication-focused apps such as WhatsApp, Facebook & Snapchat shows that since the lockdown there is a need to still communicate with people, to connect with friends and family who may be facing isolation otherwise. The downswing in LinkedIn indicates that business communication is reducing, which is understandable, but we would expect to see this snap back in as businesses start to get back to some degree of normality.
The upswing for TikTok, in particular, shows the need for distracting entertainment during this time. For some, the platform serves as a tool for escapism. It is a platform is full of witty, light-hearted, playful content that can take a user's mind off the seriousness of the lockdown and self-isolation.
This helps to show how people are currently yearning for social and community interaction even more so via social media platforms. These platforms are helping people achieve a sense of belonging and connection, connecting family and friends.
What does this mean for marketing?
The data suggests audiences have altered their interest in social media platforms since the crisis. As marketers, we should be aware of where our audience is so we can market to them more effectively. It is unclear whether these changes are short-term, or whether they will have a wider impact on social media usage in the months and years to come.
Does this mean that all budgets should be pulled from the platforms that have seen a reduction in interest?
Are your products/services and messages still relevant considering the changes? If so, great! If not, then you need to understand how your products/services fit into their changing priorities and budget accordingly.
It may even be the case that you do not satisfy any current priorities. In these situations, I would recommend refocusing your budgets towards brand awareness campaigns or focusing on community interest. This will allow your business to not 'go dark' during this period because when normality resumes, your audience will come back.
What should you be doing?
This should be a busy time for anyone in marketing. The first step is analysing whether your brand has the potential of delivering any messages that meet the needs, wants and desires of the audience. This may mean that you will have to create new messages that deliver on these. This can take time, but speed is essential to stay relevant.
If you are not able to reposition your messaging to match current needs, wants and desires, then you will want to be adjusting your messaging to continue a general awareness to your audience of your brand. At the same time, you can look at creating content for post-lockdown and finalising new campaign ideas, along with understanding and creating content that would be suitable for audiences using platforms that are seeing growth.
What is interesting to note is that we are still seeing people searching. If you are still able to meet people's needs, wants and desires, now may be a good time to invest in advertising on social media channels. If not, then it is still worth investing in creating remarketing campaigns with a long audience lifespan to keep your potential customers interested.
As to what channels are best to advertise on, that will depend on the product/service and messaging you are able to put out there and which best suits your audience.
Ready to get started?
Our team of creatives work together in a wide range of disciplines, meaning we're able to craft beautifully bespoke creative that will produce results you'll love!