PARTNERSHIP LEADS TO PRESTIGIOUS PRIZE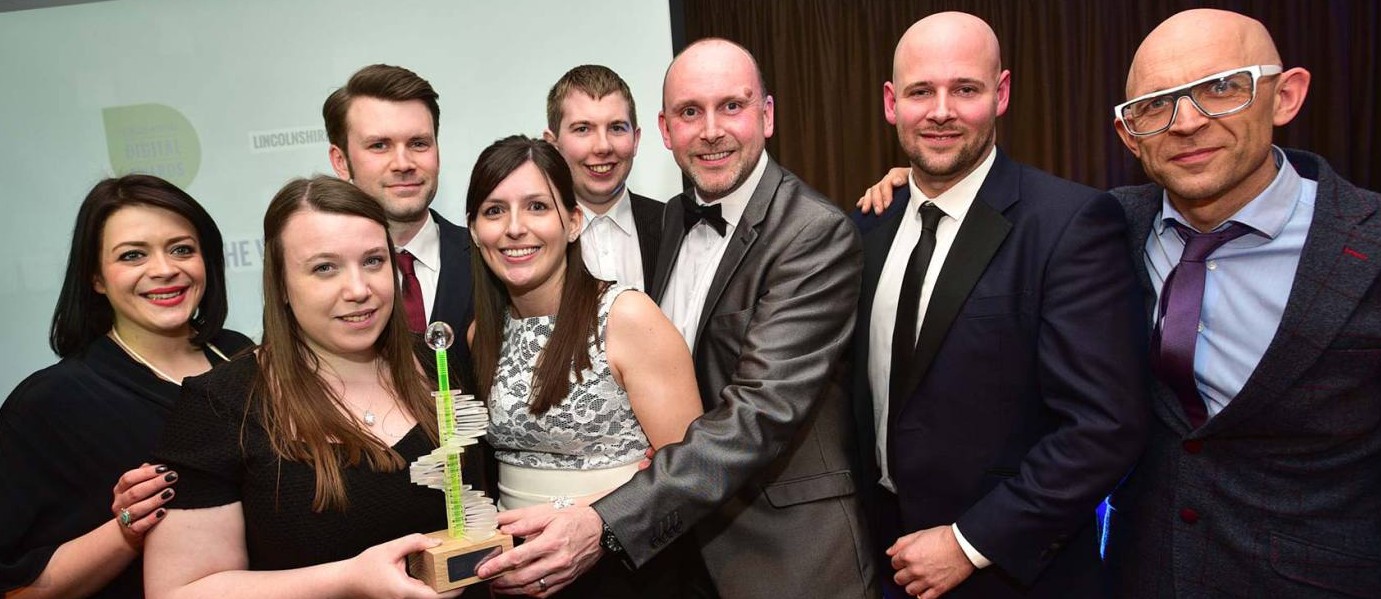 We're incredibly proud to say that Epix Media has bagged another award at the very first Lincolnshire Digital Awards!
The award was for "Best use of Multimedia" and was presented by Tech Guru Jason Bradbury. The winning project was Homelet's Video Card which was part of a campaign for their Principal Accounts service. HomeLet's in-house marketing team had the idea of posting each new lead a special gift, with a Valentine's Day theme, which would introduce them to the company and encourage them to engage further. We were asked to create custom artwork for the inside and outside covers of the video mailer, along with a bespoke animated video, in line with Homelet's brand image. We also designed and built a complementary email campaign, to be sent to HomeLet's prospects, after they had received their gift which also featured artwork inspired by the Valentine mailer to ensure it all tied in.
"It utilised all our in-house skills"
What we really loved about this commission was it utilised all our in-house skills. Our element of the project involved collaborating closely with the client to produce 2d animations, artwork designs and the design and building of the email campaign, getting the whole team involved. By integrating many of our services, we were able to deliver a product that had real impact on some of Homelet's bigger potential customers, helping the company to win new business. The product was a physical, yet digitally-driven giveaway, designed to wow its recipients and deliver a message about HomeLet's services in a friendly, non-salesy way.
HomeLet, Head of Marketing, Molly Chesney commented: "When we came up with the idea of sending this kind of mailer to our prospective customers we knew it would be an instant hit, generating the level of increased engagement that we need to get our acquisitions team in front of new clients."
"To achieve this we needed an agency that could translate our idea into reality and produce both the digital and printed elements of the campaign. Having worked with Epix Media in the past we knew it had the capability to deliver the creative elements we needed, allowing us to really focus on getting the campaign to the right prospects, at the right time."
"In terms of results we have already seen a considerably higher level of engagement than with previous campaigns, so it's incredibly satisfying to see our ideas come to fruition and deliver great results.
"It's a fantastic achievement to win this award alongside Epix Media"
"We are delighted that the campaign has received such an accolade at the Lincolnshire Digital Awards, it's a fantastic achievement to win this award alongside Epix Media – a real testament to partnership working."
Well done to everyone involved, we are incredibly honoured to have earned another award!
Ready to get started?
Our team of creatives work together in a wide range of disciplines, meaning we're able to craft beautifully bespoke creative that will produce results you'll love!