New Look for Rebranded North Kesteven Academy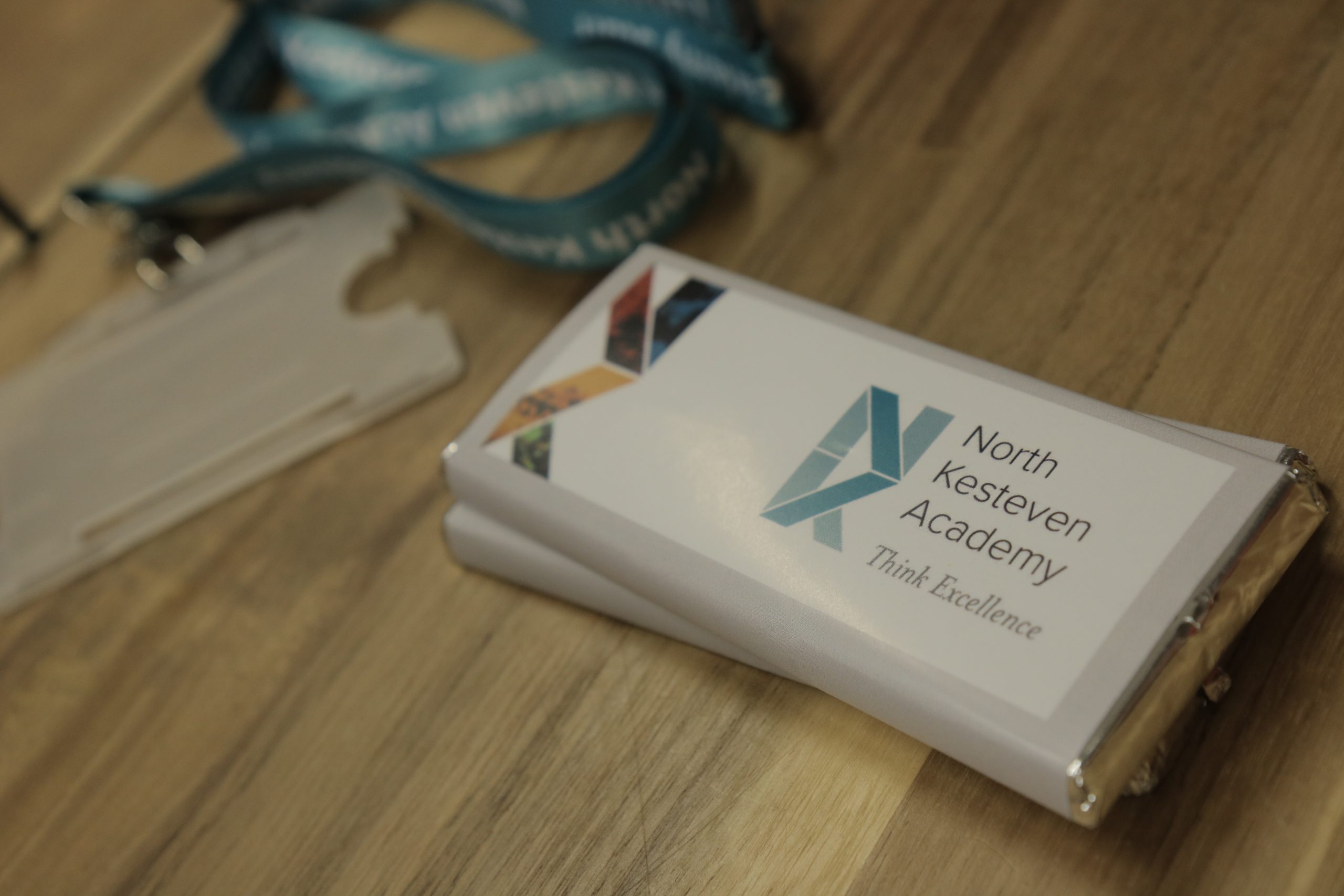 Re-branding a school is a great design challenge. The visual presence needs to be approachable, and communicate trust to the parents and inspiration to the pupils.  So, when North Kesteven Academy approached us to update their branding across the school – from the logo to the prospectus, signage and even uniforms – we knew it had to be carefully considered.
The Process
When we re-brand any business we work best with deep insight. Knowing the reason for the re-brand, who it's for and how it aligns with the aspirations of the organisation and those within it means we create a new identity with real presence. Working with a school is no different.
To re-brand North Kesteven School we worked with &Company, an agency with a unique brand research process that was perfect for North Kesteven School. We worked with Andy, his team and what was then known as North Kesteven School to gather the insight on which all our design work would grow. This involved a rigorous creative process as well as conversations with all key stakeholders, from students and parents, to teachers and governors.
The Outcome
Three core elements were identified, and from these we built the visual presence:
Solid: NK is a place of excellence in education and offers serious opportunities for all pupils.
Warm: The stakeholders felt that NK was an inviting place with a broad spectrum of people, so in their photography we used warm tones and real, candid shots of student life where they are truly engaged in their learning, with teaching staff and enjoying their warm and nurturing school environment.
Bright: The colour scheme reflects the vibrant and positive attitude of students, staff and parents. This also represents the lively atmosphere and rich variety of talent and opportunities to flourish.
We then devised the strapline 'Think Excellence' to show that students are encouraged to achieve their full potential.
From here our skilled designers here at Epix formed their identity and the brand started to come alive through a range of print, signage and digital materials, and a new easy-to-edit website. The whole of Team Epix were involved in this project, including our video team who created an animation for the Academy's open evenings.
The brand was unveiled to the school staff through a welcome pack presented to them on their return after the summer, and the school had an official opening on Monday 11th September where a tree was planted to commemorate this important change.
But we're not finished yet – we'll be working with the new Academy over the coming school year so the world can see how far they have come and how positive the future will be!
The school's new website can be found at www.nkacademy.co.uk.
Ready to get started?
Our team of creatives work together in a wide range of disciplines, meaning we're able to craft beautifully bespoke creative that will produce results you'll love!