Multiple Channels for You(Tube)?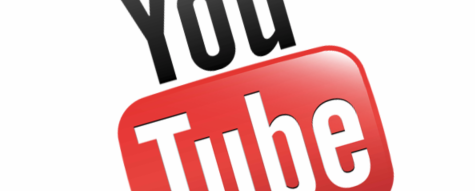 Google's decision to enable the allocation of multiple YouTube channels to one Google+ account has stirred up a mixture of reactions from media creators and web users alike. Following the announcement of the beta testing earlier in the year, users have since been able to establish the practical implications of the change.
What's the story?
Since July, Google have allowed YouTubers to manage up to 50 channels simultaneously, provided they are all linked to a single Google+ account.  This means that a company, for example, can have a channel to promote their business whilst also having one for individual employees. The multiple channels are easy to set up, with one person acting as the primary "owner" of the group of channels and overall account.  This is Google's way of pushing forward its Google+ service to new users.
Why the change?
Well, Google have stated that this enhances the management of your channel, making it easier for you. They have also boasted that the linking of the two accounts will unlock further features, including live Hangouts broadcasting and what they deem to be improved video sharing. Google hopes that this new feature will make struggling to stay connected within a team a thing of the past (well, on YouTube anyway) with all individual channels being sourced together.
They also recognise that a large organisation might receive subscribers across a range of topics depending on their interests. Someone subscribing to a stationary outlet for its informational videos about the different nib grades of a fountain pen for calligraphy work, for example, might not be interested in videos of Doreen the Marketing Manager's cat hilariously falling off the windowsill (because there's more to the internet than cat videos, apparently); the new channel system improves that by allowing people to subscribe to any sub-channel they wish.
Those who stand to benefit most from the change are large companies and organisations who, previous to this, were sometimes made to keep relentlessly well organised documents outlining each YouTube username, sign in information and password for each account they held. This is no longer the case; now it's one account, one password, no problems – right?
Not Quite.
Some YouTubers are unhappy with the idea of being forced to integrate themselves with Google+, just because they want to use its video sharing counterpart, regardless of how many channels they are wanting to create.
YouTube users also aren't particularly happy about Google+ requiring you to use your real name within your account, due to the primary role of Google+ being  to act as a social networking site and identity service, so they want it to be as easy as possible for the guy you sat next to in science class 13 years ago to be able to find you and ask to be your friend (again). This might not seem like a huge problem at first, but if you take into account all the media creators and personalities within YouTube that have leapt into the industry with creative pseudonyms attached to themselves, it can be a pretty big deal. There are businesses on YouTube whose brand is more valuable than their names, so making the change will harm the identity they have spent so long trying to build.
Ready to get started?
Our team of creatives work together in a wide range of disciplines, meaning we're able to craft beautifully bespoke creative that will produce results you'll love!