Let's Get Digital – Lincolnshire Tech Week 2017!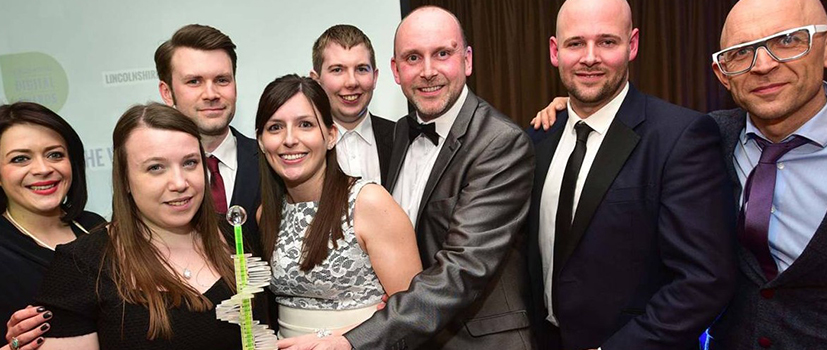 It's that time of year again, where the best of the county's tech industry get together to celebrate Lincolnshire Tech Week!
Taking place from May 15 – 21, there's a whole host of exciting stuff going on that we're so happy to be part of.
One of the biggest events for us this week will be the Lincolnshire Digital and Tech Awards, where we are so proud to be nominated for not one, but two awards for Best Use of Multimedia and Digital Marketing Campaign of the Year.
Our Recruitment Marketing Campaign that we launched as a special April Fools treat was so much fun to create – who knew working with a little doggy actor would be so pawsome?! The feedback we got from it was incredible, from amusing tweets to a huge increase in traffic to our website. It also fetched us some genuine applications to our current vacancies!
This will be our third time attending the awards, and we're so pleased to be nominated. We're sure the night will be a hit – good luck to all other nominees!
Elsewhere during Tech Week you'll also find us attending Digital Lincoln on Tuesday for a talk from UX expert Robert Whiting about design systems, the Lincolnshire Tech Expo on Wednesday where we're mingling with other tech-minded companies from the county, and of course at the Lincoln hack!
The hack is a coding competition that will take place over 24 hours, where budding hackers and developers will take part in a variety of competitions to build the most wonderful, most fun or most bizarre creations they can think of! This will be the second time the hack has taken place in Lincoln and as major sponsors of the event, #TeamEpix will not only be taking part in the competitions ourselves, but we'll also be delivering some surprises and treats for the attendees all weekend!
If you see us at any of these events across the week, be sure to come over and say hi!
Happy Tech Week, everyone!
Ready to get started?
Our team of creatives work together in a wide range of disciplines, meaning we're able to craft beautifully bespoke creative that will produce results you'll love!