It's here! How We Challenge Creativity With Our Rebrand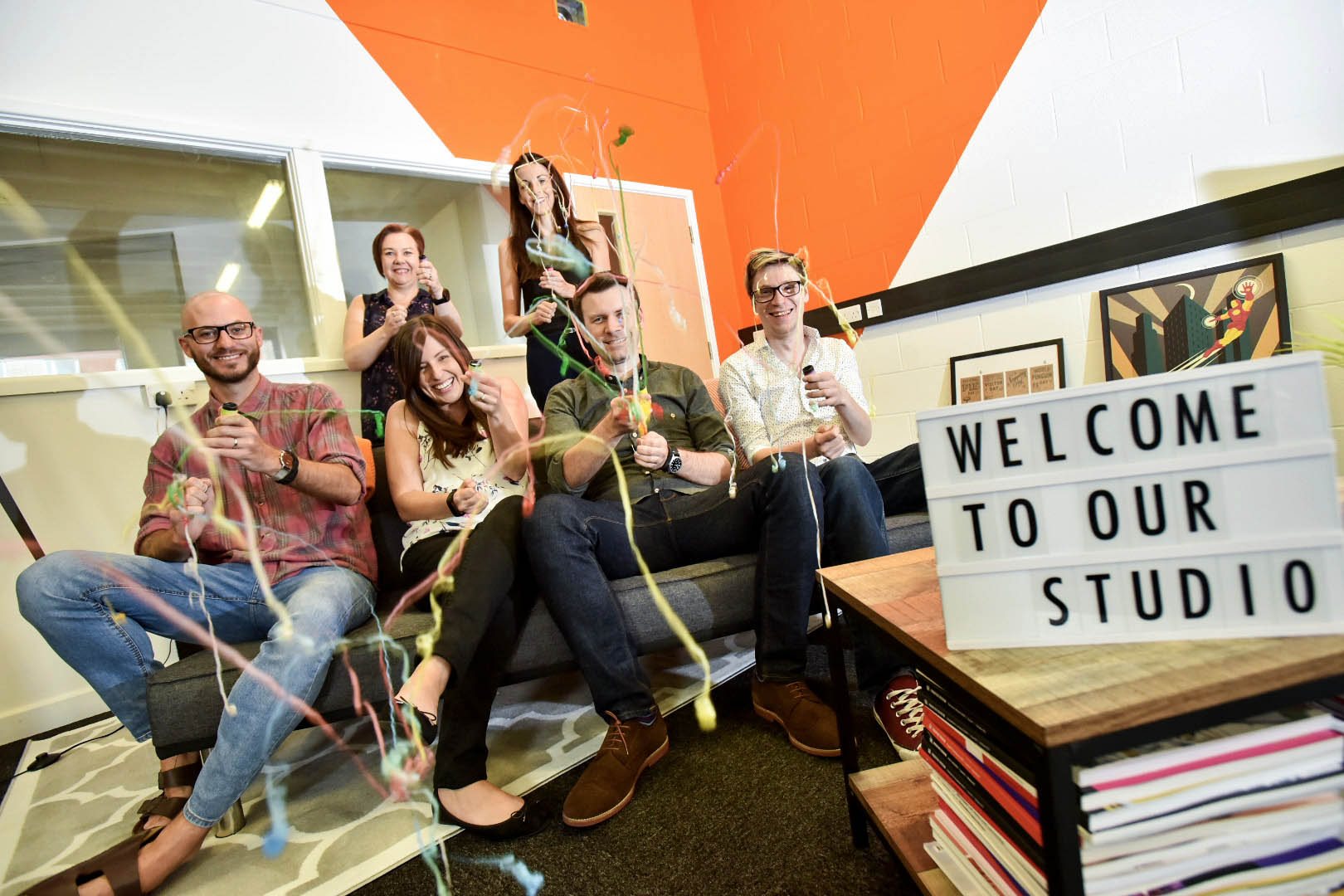 We've achieved the biggest rebrand project of our short history. The client?
Ourselves

.
With a new team. A new look. And a new home. We are gearing to shake things up.
Read time: 2 minutes 50 seconds
To keep up with our record growth, company directors Zoe Easey & Will King identified a shake-up was well overdue.
The process began with the fortunate hiring of 4 talented new team members. Not only do these hirings deliver a wealth of experience to various areas of the business, but the new team members also share our core values and energy to push new boundaries. At the most basic level though, the new team members enhance our core web, video and design disciplines and introduce a host of new marketing services.
Creativity has always been a strong focus for us here at Epix. With these heightened skills in place, we can now take on even more challenging creative projects. Leading to stronger foundations, greater purpose and long-term gains.
"This new look. Our new brand. It goes deeper than a simple logo change. We haven't treated this like an episode of 60 Minute Makeover.
"No, we've gone full Grand Designs on this!
"We've invested a lot of time in the process. We've conducted thorough research projects to get to this point. We've scrutinised our entire industry, analysed data and considered key market trends, as well as identifying weaknesses and opportunities.
"All to create a strong foundation for the new look Epix Media and offer some real value to our clients."
Director Zoe Easey
We have even gone so far as to develop a completely revolutionary new creative process.
Based on 3 core principles; Strategy, Creativity and Implementation.
Intended to push boundaries. To generate a long-term return for the client.
"We see it as a win-win situation.
"The client generates incredible marketing returns and we continue to generate real long-term working partnerships with them.
"Our new approach is perfect for those very ambitious companies out there. It's intended to push them, to make them look at things creatively.
"Above everything, it's built on establishing mutual trust with each other."
Director Will King
During the development period, some clients have been fortunate to trail the process.
"The process has been amazing. The team behind Epix Media took the time to understand everything that makes us tick. The results have been amazing too.
And not only in the marketing work they've produced. Their work got to the heart of us and reflects our values perfectly. This makes us feel incredibly confident going forward. We now see Epix Media as our internal marketing department rather than an external agency."
Pam Collinson from Craig Collinson (formally Totem Training Ltd.)
Paramount to this new process is the internal changes that have been enacted.
Determined HR advice from local company Amica HR has paid dividends for focusing creativity on the team as well as clients.
"We have committed study time now for all our team members. We use this time to discover the latest trends and findings from new research projects.
Not only does this help influence the creativity in the projects we produce, but it assists in making recommendations and features that lead to conversions."
Director Zoe Easey
And the setting for our new brand could not be more fitting, based at the Think Tank in the City Centre.
The space is the perfect setting for a team that works together on every project. Sofas, bean bags and workspaces litter all areas of the 3 rooms. Spaces for the team members to break away and discuss projects; examine recommendations and suggest improvements.
The addition of a dedicated client meeting room promises for stimulating interactive creative sessions. Whiteboard walls to map out projects. Chalkboard tables to examine clients' needs. And a studio setting for video-based proposals.
Needless to say, the entire team have worked tirelessly to bring about this change. And are incredibly excited to see what the future holds.
Ready to take your ambitious push to success? Then start your journey today and get in touch.
Ready to get started?
Our team of creatives work together in a wide range of disciplines, meaning we're able to craft beautifully bespoke creative that will produce results you'll love!