Hudl round everybody!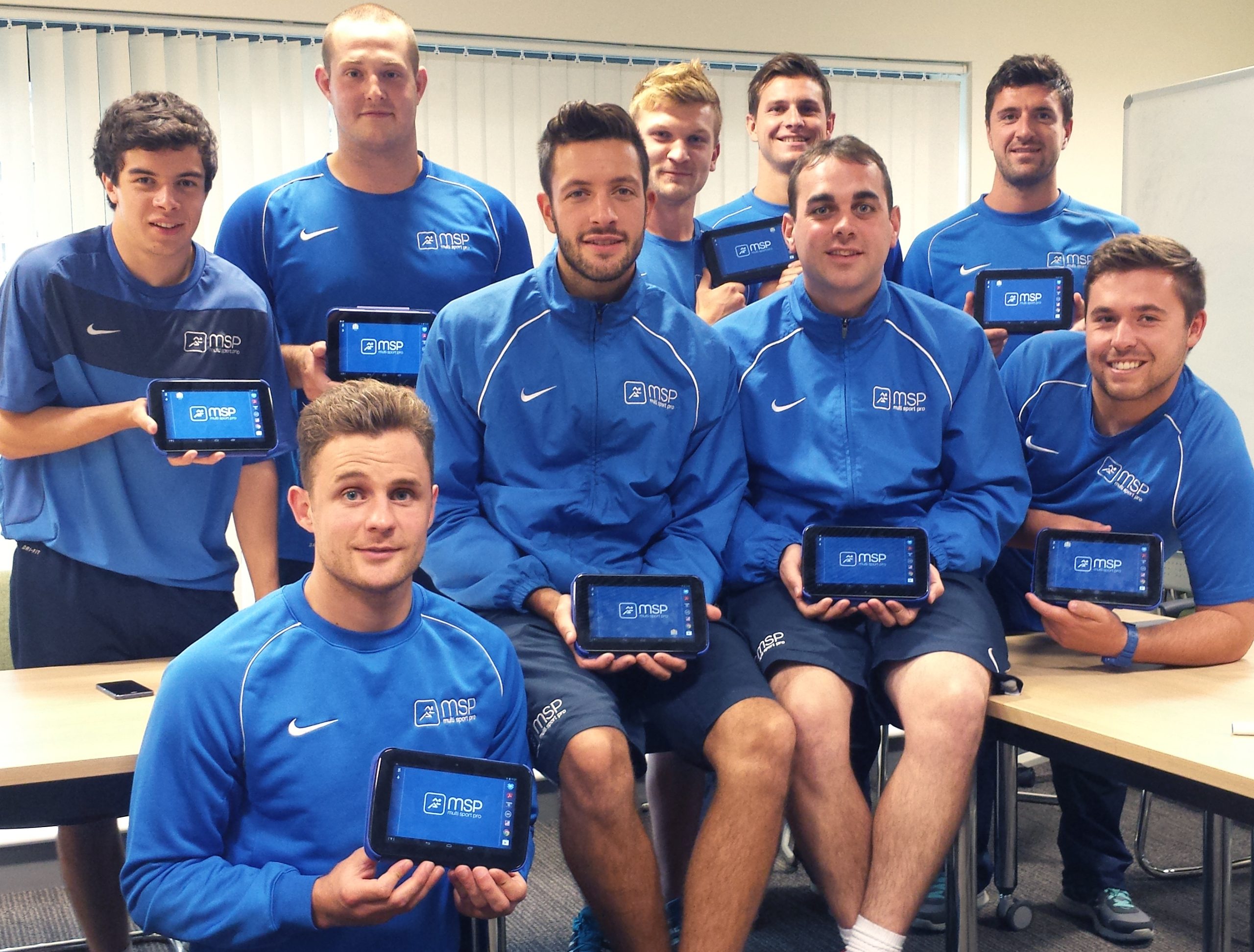 Can you imagine having to sift through paperwork on a windy school playing field, trying to make a good impression on the head teacher while kids are kicking footballs at you? Local company Multi Sport Pro could, so they replaced all that paper with some nifty little Hudl tablets for all of their staff and we spent Monday training their team on how to use these tablets whilst they're out and about.
Gone are the days for MSP of waiting for the printer to run off documents, or rushing to reload the ink cartridges. We redesigned the key documents they need when out on the field andreplaced them with swish-looking editable PDF's. These, combined with online file sharing, a PDF reader and an email account on each of the 7″ tablets means their staff can edit and access documents from anywhere then email them off to the client – completely paper free. We've also branded the tablets with a custom home screen and there dressed up with smart MSP-blue cases.
Whilst investing in an initial 8 tablets may seem like a significant purchase for many small businesses, this new process saves their staff time, make them look much more professional and most importantly will save the business hundreds in paper and ink costs every year.
Ready to get started?
Our team of creatives work together in a wide range of disciplines, meaning we're able to craft beautifully bespoke creative that will produce results you'll love!