Follow up: Keeping a creative mindset when working from home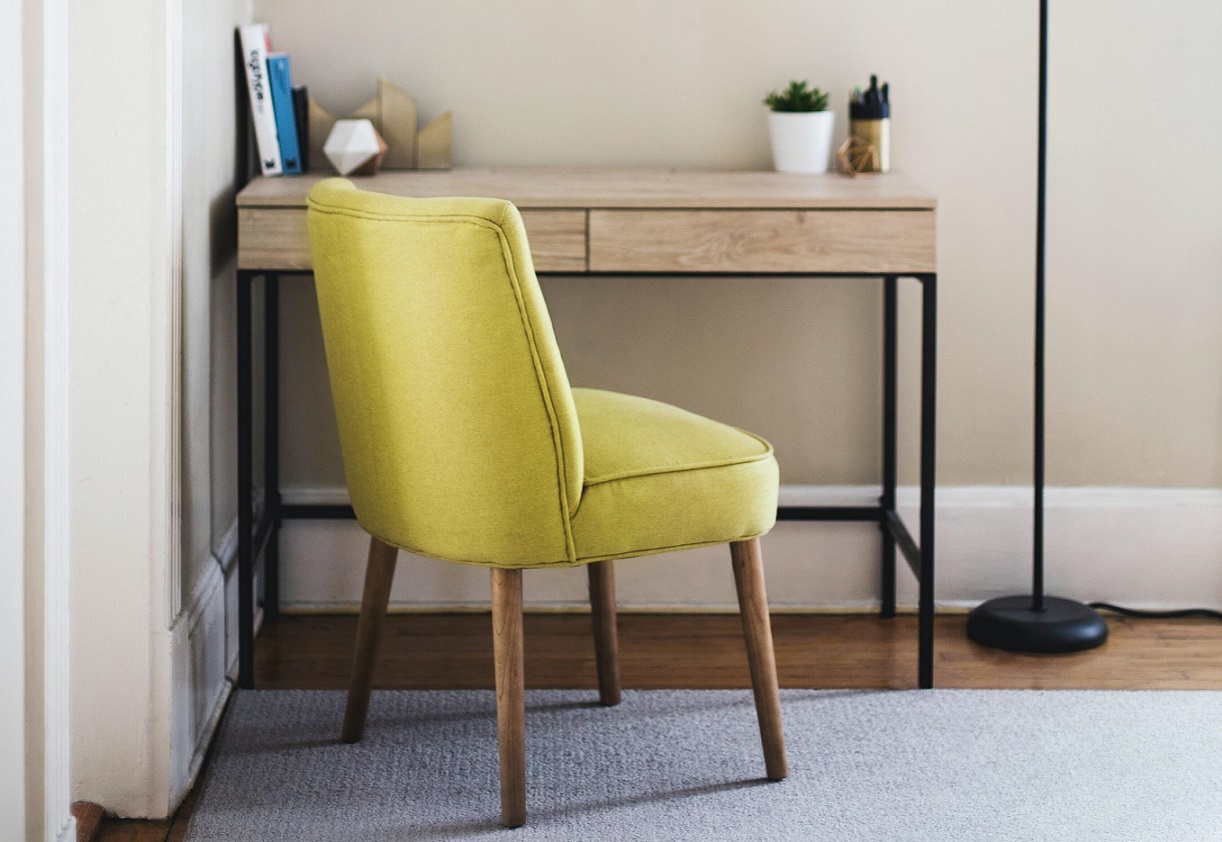 Towards the beginning of the national lock-down in March 2020 I wrote an article on keeping a creative mindset whilst working from home in an attempt to keep the creative juices flowing for myself, the Epix team and our readers.
Our industry relies on creative thoughts to generate results and interacting with others is a great way to stimulate the mind and come up with creative solutions.
Obviously, lock-down rules meant that face to face interaction with others suddenly became incredibly difficult. And because of this, creativity can be stifled.
Now, nearly 6 months on, I thought it'd be interesting to revisit my recommendations and see if that advice helped.
I've even roped in the entire Epix Media team who have kindly shared their experiences.
Get Outside
I must admit, owning a dog meant I was fortunate with this piece of advice.
Every day I had to get outside otherwise I'd face the wrath of an over-energetic dog bouncing around the house.
A bonus though was the dog gave me regular prompts throughout the day to get away from my desk and let her out in the garden.
This meant I had regular respites away from my desk, from my work, to just stand outside for a moment.
And I wasn't the only one in the team that saw benefits from this.
Zoe decided to turn into an explorer and discovered a whole host of scenic walks:
Going for a walk every day was a great way to ensure I got a change of environment and stopped me feeling couped up! We also discovered loads of walks near where we live that we had no idea were there!
Meanwhile, Sy didn't let lockdown get in the way of him eating too many snacks:
Taking 5 min breaks away from the computer massively helped! A walk to the shop or sitting outside!
Did it help with creativity?
You know what, looking back, it properly did.
Those few minutes spent getting up and standing outside, and letting the mind wander, spurred Eureka moments and saw me dash back to my computer, opening Slack and sharing ideas.
Do something – anything
In the previous article, I highlighted how important stimulating the mind was to creativity. Being stuck behind a keyboard or in front of a screen for hours upon hours is no way to be creative.
You need a break.
A chance to switch your mind to something else. It doesn't matter what the activity is, as long as it takes your mind out of the problem at hand.
If fact, our designer Marty probably sums this point up best:
It's easy to get hung up on something when your staring at it for 8 hours a day, sometimes it takes a break away from it or coming back to it the next day to get a new perspective!
So, throughout lock-down, I was constantly trying to keep my mind active through different activities:
Buying a guitar and ruining what music is meant to sound like
Completely ripping up my garden and replanting it
Taking part in fancy dress parties via the medium of Zoom
Attempting, and failing, to teach my dog a complex trick
Buying gold body paint and irritating my better half by being a poor-attempt at a living statue
But whilst I was busy getting up to stupid antics, Matt found a clever way to keep a track of all the creative inspirations that can come forth:
I found it helpful to have one place to collate all the things I've seen that inspire me.
I use Trello to do this, I can access it on my phone or laptop so whenever or wherever I seen something (mostly video related) that inspires me, I note it down on Trello with a link so I can go back to it whenever I want.
When working from home I found I was watching the TV during breakfast or lunch, where I wouldn't have before, and might have spotted something that inspired a new idea or just something that connects with me. Having the ability to note it somewhere kept it from getting lost.
Did it help with creativity?
Without a doubt it starved off boredom.
But did it help with creativity? Probably not directly but it did allow my mind to rest and keep it occupied. Did this indirectly impact my creative mindset? Possibly so!
Exercise
Unless walking a dog for an hour a day counts as exercise, then I completely failed at this piece of advice.
No runs. No follow Joe Wicks on YouTube.
Nothing. Nada. Zilch.
In fact, I wouldn't be surprised if my Fitbit thought that I was clinically dead throughout lock-down.
Fortunately, some of my co-workers are far healthier than me! And they saw the benefits of exercising.
Zoe revealed that she found a creative replacement for the morning commute:
When we started working from home we replaced our morning commute with Yoga! It's a great calming way to start the day…
Oh wow! Yoga? I wonder if she kept it up?!
…I have to admit though, after about 4 weeks this tailed off never to return.
Ah.
Another member of the team decided to indulge in exercise in the morning too. Julia found that doing her daily exercise in the morning made a difference to her day:
I was able to do my daily exercise before work, it made a huge difference to how I felt all day. It woke my body and mind – it kickstarted everything including my brain. It was just 15 minutes a day but had a big impact.
Did it help with creativity?
Even though I really didn't do any exercise, those walks with my dog did help. It was a moment out the house with my partner where we could talk.
Meanwhile, without a doubt, my colleagues found that doing exercise in the morning made an impact to their day.
Keep talking
As mentioned earlier, interactions with others is vital for creativity. And, as discussed in the previous article, it's not just discussing the work at hand that is key for it, it is all the other conversations too. The general office chatter which spurs creativity.
This was going to be a challenge. Probably more so than any other piece of advice.
Sure, modern technology helps. We have Slack, Skype, Zoom or even just our bog-standard phones to rely on – to keep us talking.
But the way we talked changed. With most conversations being structured, those irrelevant topics that spur creativity dropped off.
How to change it? I found myself weaving in those irrelevant, unstructured conversational topics at every opportune point. Be it with colleagues, clients or the Deliveroo driver.
Meanwhile, here at Epix Media, we introduced two team Zoom chats everyday – just to keep in touch and carry on talking.
And as Zoe said…
James did a great job of building unexpected randomness into our team calls – we also got regular unscheduled visits from pets, children and other family members!
…So, I'm glad to know the randomness isn't going unnoticed!
Julia meanwhile introduced a cracking routine to her day to keep her talking:
When you work from home, it's easy to get your head stuck in something and lose track of time. Dan [her husband] also worked from home so we arranged breaks from the screen together.
We'd go and make a cuppa at 11am and 3pm, and plan what time we'd eat lunch together. It gave us a break from the screen and a bit of routine. If someone else in your house is working from home, I'd highly recommend a regular rendezvous.
But there is more of a vital reason to carry on talking. Our own mental health.
Ben, very kindly, share his own personal struggles with a lack of talking:
When we first started working from home I was struggling with adjusting to the new working environment and I wasn't talking about it until it got bad.
Once I started talking with people about how I was feeling, I felt much better and found it easier to adjust.
This just goes to show how important it is to keep talking, not just to keep the mind active, but for your own mental health.
Did it help with creativity?
Talking clearly helps both indirect and direct. Indirectly, once again, it broke up the monotony of working from home and being in lock-down.
Directly, if definitely helped weave out problems or solutions that could be applied to projects.
Learn
The previous article explored how continuously learning new things can help inspire creativity.
To be fair, this is a belief and an activity I personally engaged in before the words lock-down even existed. And, without a doubt, it works.
Sy is constantly on the look out for inspiration. As he put it:
Stay inspired. Read blogs. Research new technologies. Look on Pinterest. See what new design themes/trends are developing. Look at recent work produced by other agencies, local and international etc!
This generally keeps him up-to-date with design trends and keeps him pushing forward with new ways of thinking.
What's also helpful is that Epix Media is a company that encourages learning and putting that learning into practice, so the team have the time and space to do just that!
Will sums up the importance of learning and how it ties in with having an open mind:
This doesn't get talked about a lot with regards to creativity, but keeping an open mind and switching viewpoints can be incredibly helpful. It forces you to break down your own assumptions and creative biases and gives you a greater understanding of the audiences you're marketing to.
Did it help with creativity?
Yes. Without a doubt. Always find ways to learn!
Not only does it keep you up-to-date with upcoming trends, but it also lets you see the world in a new way. By forming connections between different ideas and inspirations, who knows what you can come up with!?
————
"Creativity can't be shoehorned. It needs to come from experience, knowledge and creative breaks." That's how the previous article finished. And those words are still true.
Can creativity survive through lock-down? Yes. It's not the same. Things might be slower. But I believe the key to it is making sure your mind is rested.
Working from home can easily blur the lines between your work life and home life.
That separation is important. When I wrote the original article, I believed the biggest hindrance to creativity would be being apart from the rest of the team. And sure – that was an impact.
But a bigger, unexpected, hindrance was that lack of separation. Learning how to separate home and work vastly helped improve not just creativity, but being able to 'switch-off' and rest.
Ready to get started?
Our team of creatives work together in a wide range of disciplines, meaning we're able to craft beautifully bespoke creative that will produce results you'll love!