Fifth Birthday Extravaganza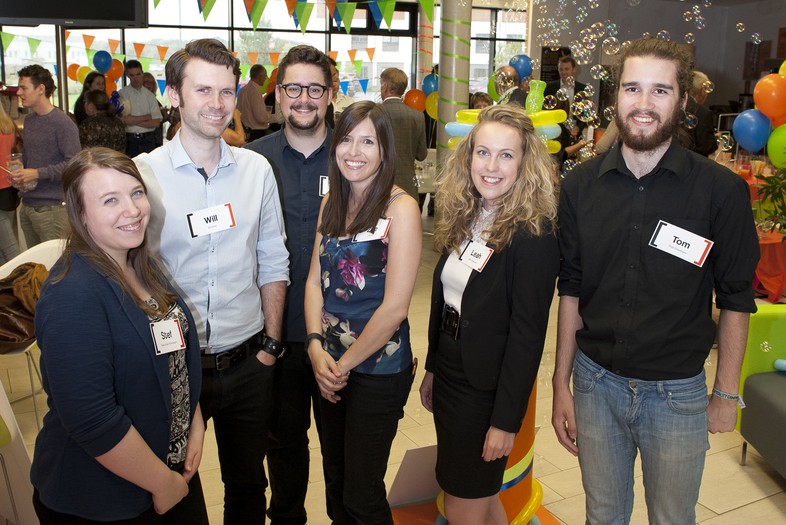 We like to celebrate in style here at Epix, so for our fifth birthday this year we put on a show by creating a mini carnival right here in Lincoln! We started by sending all our guests a chocolate bar, and inside was a carefully designed Willy Wonka-style golden ticket inviting them to The Great Epix Media Fifth Birthday Extravaganza. The event was teased on twitter over a few weeks and I think its fair to say our guests weren't sure what to expect!
On the 2nd September four exciting mystery attractions awaited our guests: The Cinematorium, The Magical  Musical Mystery Box, the Electrifive and The Great #Epix5 Surprise. Each of these were assembled, coded, soldered and filled with sugary sweets by our team in the run up to the event. We also had tasty cocktails, popcorn, candy floss, nachos and our designer Ben making balloon animals.
It was fabulous to see our clients get stuck in throughout the evening, leaving us messages in the Cinematorium (we are yet to look through the footage…), making music with the Musical Mystery Box, testing their skill and steady hands using the Electrifve and triggering our customised bubble machine by tweeting #epix5suprise.
It was a lovely evening and we would like to thank everyone who came and of course our lovely team for pulling it all together. We better start planning for our 10th birthday party now!!
Ready to get started?
Our team of creatives work together in a wide range of disciplines, meaning we're able to craft beautifully bespoke creative that will produce results you'll love!