Dashing through the snow, making baubles all the way!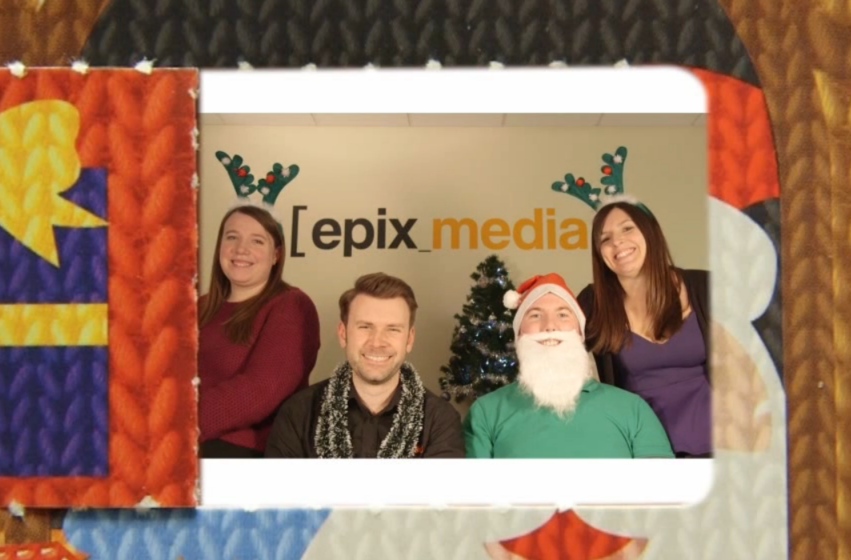 Dashing through the snow, on a one horse open sleigh, o'er the fields we go, making baubles all the way!
As Christmas trees are put up around the world we thought we should put one up on the internet and we need your help to decorate it!
The web team at Epix have built a custom bauble maker so anyone can contribute. You start with a blank bauble template and there are lots of decorations to drag and drop to create a masterpiece, from snowflakes and candy canes to stars and even gingerbread men! Once the creation is ready it can be submitted to us at the click of a button and we'll hang it on the virtual tree.
But that's not all! On Monday 22nd December we'll decide which bauble we like best and the maker's chosen local charity will receive a £100 donation! Click here to see the bauble we chose…
We'll be tweeting some of the best baubles between now and 22nd December, so check the #EpixXmas hashtag on Twitter and let us know which you like the most.
Happy baubling!
Andy Wilson of Andy Wilson FS
@AndyWilsonFS
Rachel Linstead of Firecracker UK
@Rachel_Linstead
Rachel Linstead of Firecracker UK
@Rachel_Linstead
Adam Winfield of Through the Lens Photography
@thr0ughthelens
Sandra Bird of An Shen Acupuncture
@AnShenTCM
Berndard Carey of Belvoir Safety Services
@bernicarey
Zoe at Epix Media
@epixmedia
Julia of Stone Moor Business Services
@stonemoor
Hannah of Stone Moor Business Services
@stonemoorhannah
Rachael at Fill the Gap Marketing
@rachaelcsmith92
Janet at Create and Cut
Marc at Lincolnshire Sport
@Marc7Rhodes
Noah Jenkins
@arkimaging
Fiona White at Community Lincs
@floewerby
Mark Williams of MW Media UK
@mwmediauk
Ryan Bowden at Epix Media
@rybowden
Ed Wainwright at Homecrafts (Brigg) Ltd
@homecraftsbrigg
Rea Edwards at Optima Training (UK) Limited
@Rea_Optima
Emma Tatlow at Visit Lincoln Partnership
@emmatat
Rosie at Lincolnshire Co-op
@rosemary_kelly_
Toby Radford-Precious
@nikradford1
Michael Brown at Estate Planners Network
@epnetwork1
Faye Wood of That Faye Wood
@ThatFayeWood
Will at Epix Media
@epixvideo
David Gretch of B&G HR Limited
@BGHRServices
Annamarie Burgess
Richard Thiedeman
Nicola Stanton at SoundLincs
@soundlincs
Francesca Bickley
Dan Price at Lincoln College
@danpriceuk
Barbara at NBM Business Growth
@nbmgrowth
Lynsey Blackburn at NBV
@NBVTweets
Diego Cardenas at Rieju UK
@riejumotorcycle
David Thomas Wright
Claire Hainstock at Acting the Party
@actingtheparty
Rachael Hewitt at The Jon Egging Trust
@RachaelLHewitt
Jonathan Cobb at Marquetspace
Ready to get started?
Our team of creatives work together in a wide range of disciplines, meaning we're able to craft beautifully bespoke creative that will produce results you'll love!