Christmas Countdown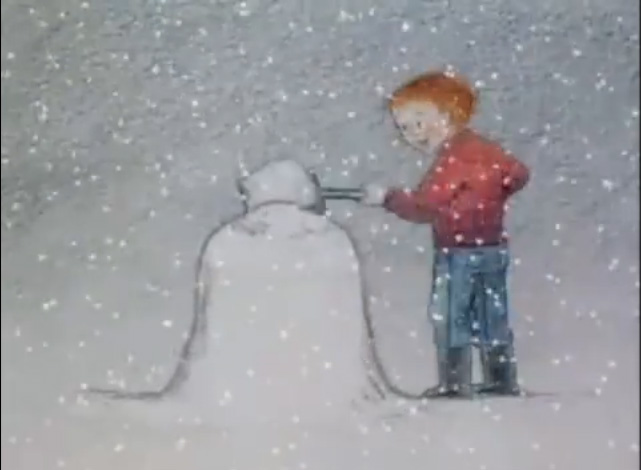 It's December, which means it's officially Christmas! With Jingle Bells bellowing out of speakers, the smell of freshly baked minced pies resonating out of kitchens nationwide, and Mariah Carey's "All I want for Christmas Is You" climbing to the top of everyone's karaoke list,  it's time to don the tinsel and get into the Christmas spirit! So, with a dash of magic, a spoonful of elves and a sprinkling of snow, we hope our list of top 10 Christmas movies will gear you up for a month filled with Christmas cheer!
We'll be releasing each of our top 10 films in the 10 business days leading up to Christmas – keep up to date with our countdown on twitter using #EpixXmas
10. Jingle All the Way (1996)

Who doesn't love a film following Arnold Schwarzenegger's ferocious yet hapless attempts to buy his son his favourite action figure in time for Christmas, whilst guaranteeing mayhem and mischief ensues along the way? Sure, it's not the best written film on our list, nor is it the most artistic or inspiring, but it does have Arnie having a punch-up with a gang of Santa's, so it's good enough for us!
9. Love Actually  (2003)
The intertwining and remarkable collection of events told in Richard Curtis's fantastically witty Christmas hit solidifies its place on our list. The incredible ensemble cast provides us with a mixture of enriching, unsettling, heart-warming and heartbreaking stories that will surely remind you of both the trials and tribulations experienced, even during the Christmas season.
8. The Snowman (1982)
Diane Jackson's frosty animation is simply a classic. An adaptation of Raymond Briggs' picture book, the short film sees a little boy befriend a cheerful snowman, and follows as they set out on a Christmas Eve adventure together. This is a great Christmas movie, as it's wholesome style and moving message means it can be enjoyed time and time again.
7. The Muppets Christmas Carol (1992)
Dickens' enduring novel of evil Ebenezer – a wealthy banker who is visited by the ghosts of Christmases past, present and future in an attempt to change his selfish ways – is resurrected in this enchanting yet slightly bizarre adaptation. Children will love the fun injected into the characters by Kermit and his gang, whilst adults will adore the sincerity brought to Scrooge by Michael Cain.
6. How the Grinch Stole Christmas (2000)
How the Grinch Stole Christmas is a wonderful tale
That the children will cherish, without fail.
The disgruntled persona of the terrible Grinch
Who hated all of Christmas – every piece, every inch –
Is brought to life from the pages of old
To bring wonder to those who champion the bold.
Very impressed, Dr Seuss would certainly be
To see this great performance by Jim Carey.
But lest we forget its message from the start
About the Grinch who stole Christmas, but then gained a heart.
5. The Nightmare Before Christmas (1993)
Tim Burtons' dark stop motion animated musical tells the tale of Jack Skellington, "The Pumpkin King" from "Halloween Town", whose life is transformed when he opens up a portal into "Christmas Town" and becomes obsessed with the holiday season. Jack eventually assumes the role of Santa, and provides us with an alternative account of the real meaning of Christmas.
4. Home Alone (1990)
The image of Macaulay Culkins' little hands slapped stretched across his shocked face is iconic, and rightly so. Home Alone will surely stand the test of time as a Christmas classic filled with mischievous fun. It tells the story of eight-year-old Kevin who is left behind when his family leave for a Christmas holiday in Paris. Revelling in being home alone initially, he is then met with trouble when a pair of foolish burglars threaten to ruin his fun. His cunning and hilarious attempts at keeping the criminals at bay result in one of the most enjoyable Christmas films ever made.
3. Miracle on 34th Street (1994)
When a white bearded man named Kris Kringle is hired by New York superstore Coles as Santa for the holidays, children from all over flock to see him, believing him to be the real Father Christmas. Six-year-old Susan, however, has given up on all hopes that Santa may be real, but her beliefs are tested when a court trial begins in order to disprove his existence. The film has since become an integral staple tradition for thousands of people, as it truly is timeless that will have even the most stern of people willing to believe, too.
2. It's a Wonderful Life (1946)
Widely regarded as one of the greatest films of all time, 'It's a Wonderful Life' explores the harrowing tale of George Bailey – a compassionate but deeply troubled man seeking escape from the world he lives in. When an angel hears of his woes, they attempt to show him all the people whose lives he has touched in a variety of ways. Frank Capra's black and white classic is a heartfelt must-watch this Christmas.
1. Elf (2003)
Jon Favreau created an instant classic in 2003, with the story of Buddy the Elf who wanders out of his adoptive home in the North Pole to find his real father in New York. With Buddy hilariously encountering trouble along the way, this wonderful film will keep you laughing throughout. With an incredible cast including Will Ferrell, Zooey Deschanel and James Caan, the magical story of Buddy the Elf will be cherished for many more Christmases to come.
Ready to get started?
Our team of creatives work together in a wide range of disciplines, meaning we're able to craft beautifully bespoke creative that will produce results you'll love!