Books, books, books
Books, books, books. We all love to read but what books do we find useful, day in, day out?
Read Time: 5 minutes 
I have to admit, I'd prefer to read a bit of Terry Pratchett or Robert Rankin over a business book any day. But even I know that business and reference books are really useful and some can be seen as gifts that keep on giving.
I asked everyone in Team Epix to talk about a book that is relevant to their role and how it helps them.
Zoe's Choice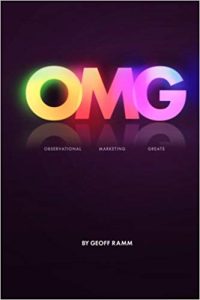 Geoff Ramm – Observational Marketing Greats
I've read both of Geoff's OMG books, they are packed full of examples of quirky marketing ideas he has seen and experienced on his travels.
He shows how marketing can be an experience, and how the right idea, no matter how simple, can be incredibly memorable.
Epix even make an appearance in his second book!
His Celebrity Customer Service book is also well worth a read.
All great reads if you're looking for a spot of inspiration.
Will's Choice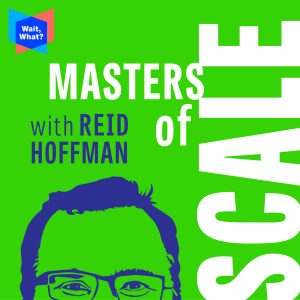 "Masters of Scale" by Reid Hoffman/"How I built this" Guy Raz/NPR
I drive a lot, so these two podcasts are my books at the moment. Both tell the incredible highs and lows of setting up high-flying businesses through deep, personal interviews with founders.
The insights are truly fascinating. One entrepreneur described the need to build audience trust in their product as fast as possible to enable growth, and this is a strategy that we're now pitching in the marketing plan for a new business by incentivising reviews and strategizing around quickly building a group of loyal advocates.
It's a much more strategic approach to marketing, one that ties in more closely with growth objectives.
Wherever you are in your business or marketing journey, these two podcasts are essential listening.
Lisa's Choice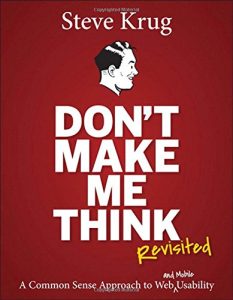 Don't Make Me Think – Steve Krug
From designers, to developers, to marketing managers, this easy to digest book contains concise, helpful advice that will be useful to all.
This book makes a simple point; you should never have to think about how to use a website. Websites that are clear, intuitive and logical will be easier to use, people will be more likely to return and they will have a more positive opinion of you and your website.
The advice is timeless, and gives many practical hints and tips on ways to make the content you produce more user friendly.
It's written in everyday language and you can read it in less than a day. What's not to love?!
Julia's Choice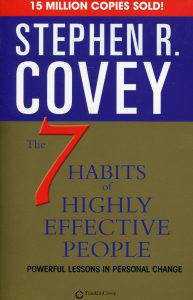 The 7 Habits of Highly Effective People by Stephen Covey
Way back, more years ago than I care to remember, I read a book.
A very famous book (I'm sure most of you will have heard of it, even if you haven't read it). And some of its lessons have stayed with me since then.
Although I don't own a copy of the book, one of the habits is something that I come back to time and time again, and it's something that's essential in my busy, varied role as an administrator.
It's all about the urgency and importance of tasks and how to prioritise them. It puts all tasks into a quadrant based on these factors and it guides you on which tasks to focus your efforts.
For more information about this habit, you can read more here: https://www.franklincovey.com/the-7-habits/habit-3.html
Sy's Choice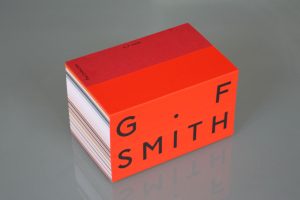 GF Smith – 'The Collection'
I'll start by saying you don't really read this book… it's more 'look, drool, repeat'.
GF Smith's 'The Collection' is 400 pages of biblical paper goodness.
Each book weighs a whopping 1.5kg and includes 45 paper ranges including colours, weights, textures and finishes. Unlike most paper sample books, it has a full page for each sample and their story.
In your hands it feels like a breeze block, it's robust enough to withstand a busy studio and with its bright orange spine, it sure does attract attention from clients.
Discovering papers is much easier, from the dependable Colorplan range to the luxurious Peregrina Classics.
If you're a paper lover it's a thing of beauty, be prepared to lose hours while reading absolutely nothing.
James's Choice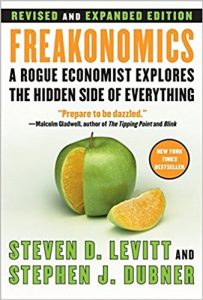 Freakonomics by Dubner & Levitt
Ever read Freakonomics by Dubner & Levitt? I know, I know. What's economics of the freaky variety got to do with marketing?
Well, I've always found that in a weird way they work perfectly together.
Freakonomics is about the study of what makes people do what they do. To use the definition my old marketing lecturer drilled into my head, marketing is about "anticipating, identifying and satisfying people's needs, wants and desires".
The way I see it, if they study what makes people do things and I'm meant to anticipate, identify and satisfy what people want to do, then it pretty much makes sense the two should work together right?
Plus it's a really good read!
Lucy's Choice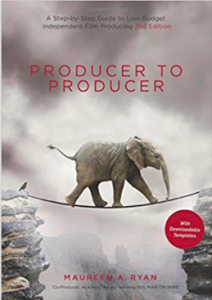 Producer to Producer by Maureen A. Ryan
This is my much-loved book and is my bible!
It's a guide into producing films from someone who has over 20 experiences in the UK film industry.
The book goes into the film-making process thoroughly and breaks down each process and gives examples. Giving you everything you need to plan and make a film!
My favourite part of the book is that it has examples of paperwork, this ensures all my paperwork is to a professional standard.
I also use it as a reference to my own work to ensure our clients get the best customer experience and get a fantastic film.
With so many amazing books out there, we'd love to hear your favourites and how they help you in your day to day journey through the business world.
Ready to get started?
Our team of creatives work together in a wide range of disciplines, meaning we're able to craft beautifully bespoke creative that will produce results you'll love!