Back to basics with Retargeting: a marketer's guide.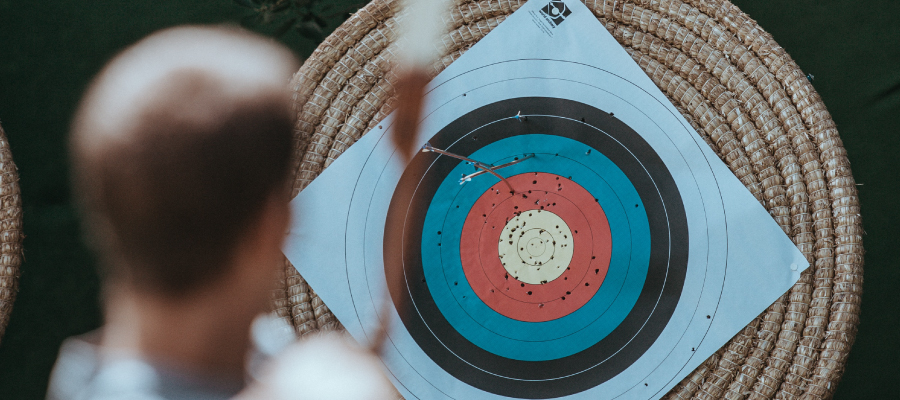 Wouldn't it be great if you could re-advertise to people who have visited your website and didn't convert into a sale or enquiry?
Who left without really fulfilling their objective? Or who left undecided on what to do next?
At a basic level, that is what you can achieve with retargeting.
You can take visitors who have been onto your website and target digital ads to them, not only based on the pages they have seen but also on the actions they have or haven't taken.
Isn't that called remarketing?
Let us clear one thing up first and foremost. Retargeting is technically not the same thing as remarketing. This is because remarketing covers a lot more than digital ads.
Remarketing is the activity of advertising to the same person more than once. It is more of an umbrella term that covers all different activities you might use to re-advertise to someone, from sending an e-shot to picking up the phone and talking to leads.
Meanwhile, retargeting is actively digitally advertising to someone who has engaged with your brand online.
I know what you're thinking…
Yes. That makes retargeting a subset of remarketing.
To make things easier, I made this quick mind map to show how remarketing and retargeting are related to one another:

So why do people call it remarketing?
The reason that retargeting is referred to remarketing is all down to Google. Back when they launched their retargeting option on Google Ads, they decided to name it remarketing.
And the name kind of stuck around. It is as simple as that!
Now, both terms are pretty much interchangeable within the marketing industry. For the purpose of this article though, I am going to be a stickler and use the phrase retargeting.
What is retargeting then?
As mentioned above, retargeting is the act of advertising to someone who has already visited your website through digital adverts. It also extends into advertising to people who have previously engaged with ads or other digital content that your brand puts out.
The benefit of retargeting is that you can target people who have interacted and shown an interest in your brand online.

Why should my brand invest in retargeting?
Retargeting is a powerful tool. It allows you to recapture the majority of visitors who landed on your website or engaged with other digital content – with that, you can assume they have some intent to buy or interest in your good or services.
In many of these cases, it's likely they are just not ready to purchase or enquire yet; after all, studies have shown that only 1 out of 10 website visitors purchase on their first visit – that's just 10%.
Retargeting allows you to keep the other 90% interested in your products and services and encourage them back as soon as they are ready to take that purchasing leap.
The leading benefit for retargeting is that it is seven times less expensive to run retargeting ads than to run ads to drive new traffic (such as Google Ads).
This makes retargeting an incredibly affordable marketing option for any business to engage with.
To get started with retargeting, it is feasible for a small local business to start a campaign that delivers results for as little as £1 a day.
When you're targeting people, who have shown interest in your business, strong retargeting campaigns can increase conversion rates. In fact, studies have shown that those that are retargeted could be 70% more likely to convert.
Retargeting is so affordable and accessible for any business with a website, the real question is why aren't you doing it?
Google vs Facebook
To get started with retargeting, it is useful to understand what your options are.
There are many different advertising portals out there, but the main two players are Google and Facebook. For the vast majority of businesses, these are the only retargeting platforms that you would need to focus on.
Each has its own unique advantages and disadvantages when it comes to retargeting ads, as well as different ways of delivering them.
Let us explore each one individually with their pros and cons:
Google Remarketing
Google is used by over 1.17 billion people every single day. Not only is Google the 'go-to' search website, but they also own YouTube as well as Gmail, Google Maps and a whole host of different services.
The retargeting ads on the Google platform are pushed through to millions of different websites across the internet.
Pros of Google Remarketing:
It has a wide network of websites to display your adverts on, across different subjects and genres
You are able to create ad campaigns quickly
It uses visual ads that allow for strong creative
It links up with your Google Analytics for greater insights
It also has Remarketing List Search Ads* (RLSAs)
You can also advertise on YouTube (and other Google platforms)
Cons of Google Remarketing:
Your audience list size – meaning the number of people that meet the criteria to be retargeted such as visiting a product page – has to be relatively large (100 for display ads; 1000 for RLSAs)
Display ads have to be created in many different sizes
Ad blockers can stop your ads from showing
Your ads must link to strong landing pages designed to encourage action
Audience lists can only be built from website visitors
*Remarketing List Search Ads (RLSAs) are text-based retargeting adverts which appear on a Google Search Results Page. If someone visits your website and meets your retargeting criteria, you can bid for your ad to appear in their search results should they search one of your keywords.
Facebook Retargeting
Facebook has over 2 billion active monthly users. 74% of those are active at least once a day. Over 2 hours a day is spent on Facebook on average. This makes Facebook a huge feature in many peoples' daily life.
Not only that, but Facebook also owns Instagram. They have a comprehensive ads management tool that allows you to run campaigns that stretch across both platforms with a simple click of a button.
Pros of Facebook Retargeting:
You can run ads on Instagram
It has a wide range of different ad types
You can combine images, video and text in ads
A selection of lead generation tools to obtain leads directly from the Facebook ads so they don't have to click through to a website or landing page
Ads appear directly on a user's Facebook feed
A low retargeting audience size of just 20 users is required
You can target people who have engaged with your business Facebook page and posts, as well as your website
Cons of Facebook Retargeting:
It can be time-consuming to set up
Ads & campaigns can easily be misconfigured and it has a steep learning curve to get the most out of the system
Facebook is losing younger audiences to other platforms
Users (particularly for B2B) may not want to be advertising heavily on a social platform
Word restrictions on images limit creativity
As you can see, both Google and Facebook have their own strengths and weaknesses when it comes to retargeting and it's important to choose the platform that is right for your business, audience and campaign.
When used correctly, retargeting is a powerful and affordable tool that businesses can use to stay in touch with already engaged potential customers.
Identifying whether you should use Google or Facebook (or both) for your specific audience is important, and so is understanding how your retargeting ads fit within your marketing funnel.
What kind of campaigns can you run with retargeting?
There is an extensive range of different campaigns you can run with retargeting, both on Google and Facebook.
By understanding how people are using your website, you can design campaigns that retarget based on their behaviours.
Here are some types of campaigns that you can run using retargeting:
URL Specific Campaigns:
Rather than retargeting everyone that has visited your entire website, you can refine your campaigns based around visits to specific website pages.
This allows you to retarget users who have looked at information around a certain product or service, with ads relevant to what they have viewed.
For example, if you run an ecommerce store, you could retarget them with ads for the products they have been viewing. Or if you are in the service sector, you could retarget users with articles or further information based around the sections of your website that piqued their interests.
Cart Abandonment Campaigns:
Cart abandonments happen when a user places something in their basket but doesn't checkout. It's possible to build a retargeting audience list, made up of users who meet these criteria.
This audience can then be offered up adverts designed to encourage them to finish the process they stated. These ads could, for example, take the form of a voucher code offering a discount if they purchase within x days.
Using effective cart abandonment campaigns has been shown to increase conversion rates by 20% in some cases. This makes it an incredibly powerful campaign type for the ecommerce sector.
Upselling Campaigns:
Retargeting is not just about advertising to those who might end up purchasing your goods or services.
If you collect email addresses of your customers when they make a purchase, then you can upload a database of them to Google and Facebook. If the email address they use on those platforms matches that which was given to you, then Google and Facebook will be able to create an audience from this data.
This allows you to advertise directly to those that have already purchased from you previously.
Why might this be useful?
It introduces the possibility to offer upselling opportunities to individuals that have already engaged with your brand helping you increase the lifetime value of your customers. And we all know it's cheaper to sell to an existing customer than to acquire a new one…
——–
These are just a handful of different campaign strategies that your brand can employ with retargeting. Regardless of your type of business, retargeting offers a great opportunity to keep those who have engaged with your business online interested.
If you are interested in starting a retargeting campaign for your business, get in touch with the team at Epix Media to discuss your options.
Ready to get started?
Our team of creatives work together in a wide range of disciplines, meaning we're able to craft beautifully bespoke creative that will produce results you'll love!