5 Hacks Every Student Filmmaker Should Know!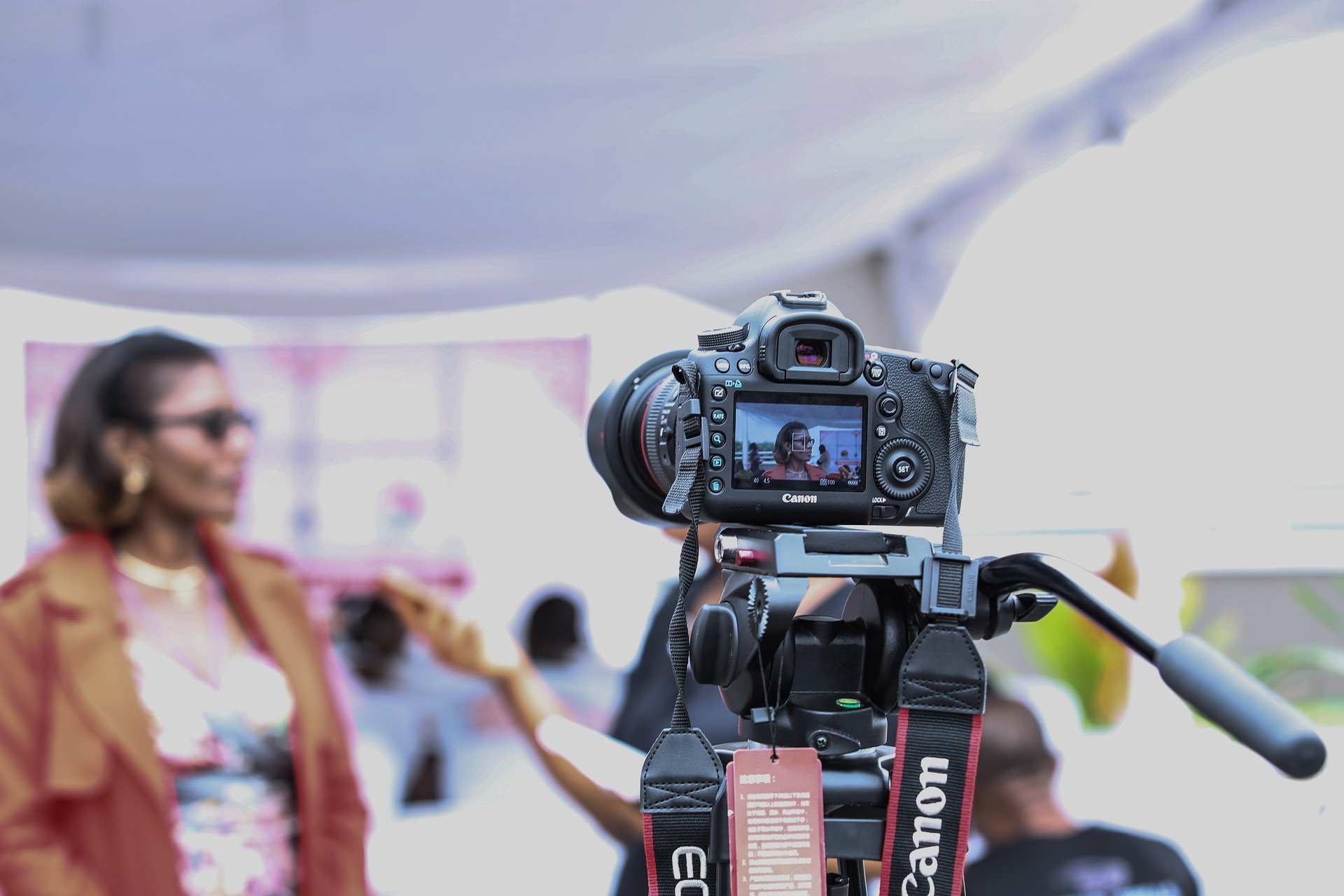 As filmmaking becomes more popular it's getting harder to
stand out. 
After ten years of making films I have learnt a lot… I hope!
Read Time: 5 minutes 
My story
Films have always been a big part of my life. As a family we would always watch films together.
As my Dad was a massive Sci-Fi fan, I had been forced to watch all the classics by the age of ten. I swear that I still have nightmares about the 1953 version of War of the Worlds.
Lucky me!
After watching the behind the scenes footage and seeing everyone on set having fun and creating amazing films, I knew I wanted to be a filmmaker.
I started making my own films when I was thirteen. To save my non-existent budget, I had to coerce all my friends to act in them.
From doing this, my passion and knowledge grew.
The result? I ended up studying film at university.
Obviously!
I got a BA Hons and an MA in filmmaking and now work at Epix as a Junior Producer!
I still make my own films on the side and enter them into festivals. Even being lucky enough to win a few awards including Best Horror Music Video at DMOFF (Direct Monthly Online Film Festival).
I learnt the following tips while studying film and they have helped me become the filmmaker I am today!
So, strap in and enjoy my five tips for student filmmakers.
1) View film as art
Due to Hollywood churning out sequel after sequel, it's sometimes difficult to remember that film is an art form. That filmmakers make decisions and considerations on everything they put in frame.
As a filmmaker you are a storyteller and an artist, you can tell a story with:
A prop
Costume
Makeup
Location
Camera movement
Lighting
Editing
Start to view every single component as a way to tell your story. For example, if we saw a shot with:
A prop – Dinosaur Egg
Costume – Explorer outfit
Makeup – Cuts and bruises
Location – Jungle
Camera movement – Handheld, point of view of dinosaur
Lighting – Dark
Edit – Action cuts
All these work together to give the audience information. It gives direction on how they should feel.
Costumes and makeup give the audience information on the character.
Props, lighting and locations help build the world the character is in.
The camera movements and editing, these tell the audience information that the character doesn't know, making them feel scared.
Make your film visually beautiful to look at, like a painting. .
Ensure that every element tells us something.
Everything in shot should be there for a reason. Every camera movement and edit should add something new to the story.
Discover your style:
What do you enjoy filming?
What genre do you most enjoy?
Do you like a cinematic look,

gothic look

, gritty look?
What type of stories do you like to tell?
Keep filming to perfect your own film style. Don't just make films for your studies. Make films outside your studies.
Do test shoots.
Practice your skills and ideas.
Find out what your own personal style is.
This is important as it will make you stand out from other filmmakers. It will also let you have a better knowledge of the filmmaking process.
2) Start Blogging! 
Create a blog to show your passion for film.
Write film reviews to

showcase

and develop your film knowledge
Create a production journal showing your film making process and behind the scenes
Interview other filmmakers to gain knowledge and to network
Write about your opinion on film news
Talk about film trends
Have this linked to your professional social media. When people search for you, they can see straight away you're passionate and professional.
You never know who might find your blog; it could even be Steven Spielberg!
You can set up a blog using websites such as:
Blogger
WordPress
Tumblr
Squarespace
This is a great way to stand out and to have a professional online presence. It also documents your filmmaking journey. It'll show how you improve on every project. Perfect for looking back at your first posts and cringing!
3) Create professional social media pages
Create professional Twitter and Instagram pages to share:
Your behind the scenes photos
Your blog
Film reviews
Film posters
Film festival results
This will help with networking and when looking for a job in the film industry. It will show employers your enthusiasm and knowledge. It's also great to start following and supporting other filmmakers and to start gaining a following online.
You may find other filmmakers you can work with and learn from. You never know where networking could lead to!
You don't want people to just find your drunken selfies.
To create a professional social media page, you can either create a completely new page (remember to make your personal account private!) or edit your personal one.
Make sure you have a professional name, no LadiesMan217 (and if you get that film reference, I'm proud of you).
Only post what you would be happy to show at a job interview.
Your bio should be simple. Personal and professional. For example, "Alan, Filmmaker, Lover of Documentaries".
Many companies now search for candidates on social media, so you want to give the right impression.
That one plastered selfie could come back to haunt you!
4) Go to film festivals!
This is so important!
Learn about films being made in Britain.

Not Hollywood!

Network with other filmmakers
Be inspired
See which films win and learn from them, so when you enter your films you have a better chance.
Check out www.filmfreeway.com
This website allows you to search around the world for film festivals to attend and to enter!
Don't forget to post online that you are attending the festival. And why not find the filmmakers at the festival on social media? Take some time to let them know what you think of their film.
Unless you think it's horrible… then maybe don't…
5) Write from experience
Writing can be difficult. Writing dialog is always difficult. Your script needs to be realistic in order for an audience to believe in the story and characters.
If you write from your own experience, your script will be more realistic and meaningful to you. It will give your films a personal touch.
For example, I wrote a short film called "George". It was about a man who was released from prison after being convicted for murder and shows how he struggles to deal with everyday life.
No. I have not murdered someone.
But a have a family member who works in a prison.
Through them, I found out that people come out of prison after serving long sentences and struggle to adjust to modern day life. I wanted to explore this topic as not a lot of people know about this.
Think of an experience you have had in your life that would make a good film.
So, there are my 5 tips for student filmmakers.
Let us know how you get on!
Ready to get started?
Our team of creatives work together in a wide range of disciplines, meaning we're able to craft beautifully bespoke creative that will produce results you'll love!